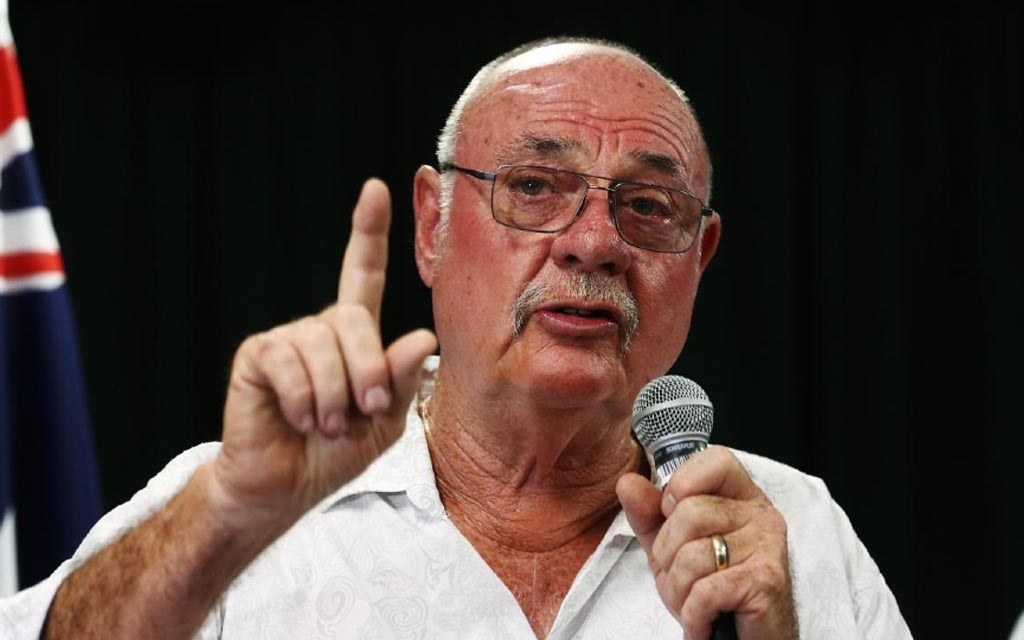 CLANCY OVERELL  | Editor | CONTACT
As the Liberal Party continues to implode over internal bickering, a number of Federal MPs are starting to prepare for the day that their texts will be leaked as well.
If it can happen to both former NSW Premier Gladys Berejiklian and Deputy Prime Minister Barnaby Joyce – it can happen to anyone.
Deputy Prime Minister Barnaby Joyce apologised and offered his resignation for calling Prime Minister Scott Morrison "a hypocrite and a liar" in a text message that was leaked over the weekend.
Scotty refused to accept his resignation, because things are going so well in his government.
Mr Joyce had earlier weighed into this week's other leaked texts controversy, when a conversation between an anonymous federal cabinet minister and the former NSW premier became public, where the PM was described as a 'horrible, horrible person' and a 'psycho'.
So, with a wave of more leaks expected this week, some MPs have decided to get on the front foot.
Far North Queensland MP Warren Entsch has today given his first comment to the media since Cyclone Debbie, where he apologised in advance for any of the hundreds of confidential and disparaging texts he may have sent to his mates over the years.
As the Member for the tropical swing-seat of Leichhardt at the very tip of Queensland, Entsch admits he may have used language slightly more colourful than Barnaby and Gladys.
"I could have said anything" says the former railway porter, maintenance fitter and welder, real estate agent, farmer, grazier and crocodile catcher.
"I just wants to get in front of this thing"
"So… for what it's worth. I apologise in advance for calling the Prime Minister a fucken no good mouth breathing halfwit with shit for brains"
"I also apologise for the time I said he's a quiche-eating happy clapper whose missing a few roos in the top paddock"
"Also there was the other time I said I wanted to plant a Hermit Park Handshake on that shit eating grin"
Entsch finished the interview by stating that he hopes today's apology results in Scotty actually learning his name.
"I reiterate that. I apologise. I apoligse for what I said and what I might've said"
"That's if anyone cares about the opinions of a rural LNP member for North Queensland"
"Because I know this Prime Minister doesn't"