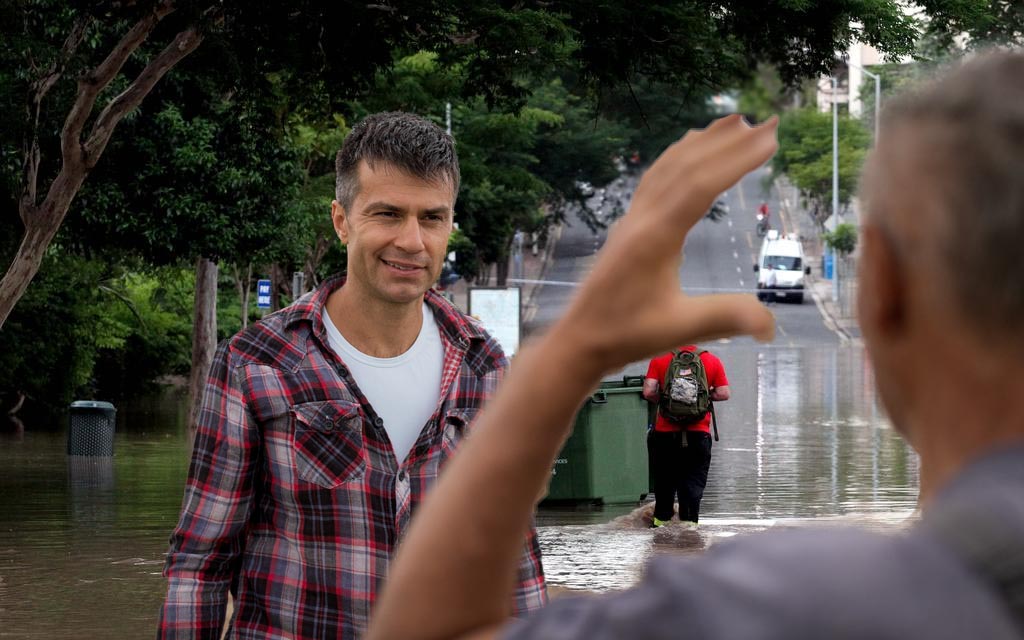 CLANCY OVERELL | Editor | CONTACT
The Brisbane River reached its peak this morning, as far as we can tell, signalling the start of a long and tiresome clean up across the Queensland Capital.
The catastrophic 'Rain Bomb' is now heading south into northern NSW, an area that traditionally cops the same if not worse floods than Brisbane.
It is not yet known if this disaster matches the last major flooding event in South-East Queensland, but debates will rage furiously for years.
In fact, it's still not known if 2011 was even the worst flood. Because every single boomer in the city will ya 1974 topped them all.
While cleaning up the streets in Brisbane's inner-north suburb of Milton today, this age-old debate has once against kicked off between a post-war dad and his millennial son.
"Bullshit 1974 was worse you old prick. Brisbane was the sized of Rockhampton back then" scowls 35-year-old, Jacko Herbert.
While completely ignoring the fact that the entire city was, once again, under water – both men are revisiting an argument that has dominated kitchen tables every Christmas for the last decade.
"You wouldn't have a fucken clue mate" retorts his old man, Biff.
"This whole city went under. It was a proper state of emergency"
"You were still in liquid form back then"
Jacko, knowing full well that this heated exchange might be amplified by the fact that both he and his father witnessed their work utes fill to the rear view mirrors with muddy sludge last night, decides to keep baiting.
"That's disgusting" he says, as the two of them bend over to throw the old man's water-damaged 50 inch Samsung in to a skip bin.
"You old codgers bang on about 1974 like it was the Woodstock of floods"
"and for the record, Woodstock was shit. I did two days at Stereosonic in 2013 that shat all over that little hippy campfire"
These are fighting words for Biff, who prides himself as one of Brisbane's most dedicated Hendrix fans.
"You are delusional mate. Kids your age wouldn't know real music if it popped up outta ya mobiles and landed one of ya jaw. Stick to the doof doof mate"
The two men, still puffing from hurling the uninsured TV over the steel brim, end up grappling one another.
"Ease up old bull or I throw in there with it" says Jacko.
"Why the fuck do you need a TV that big anyway?"
"Surely Sky News is just as poisonous for ya brain on the iPad"