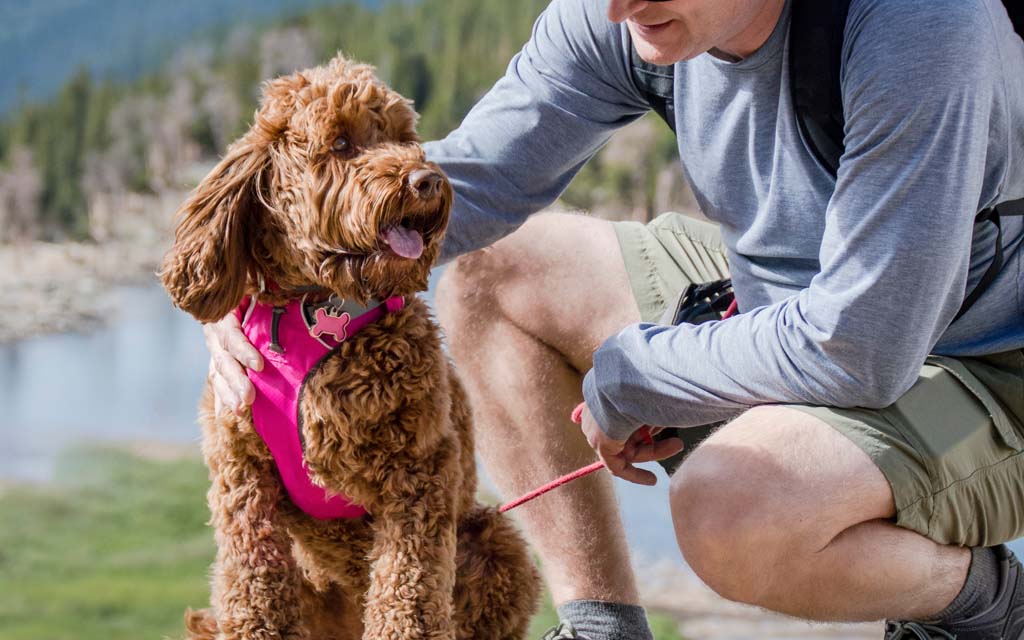 KEITH T. DENNETT | New South | CONTACT
An adorable Labradoodle puppy has been entangled in a man's quest for love this afternoon, forced to spend several hours participating in a staged photo shoot for the purpose of an online dating profile.
With golden locks and eyes that could make a Viennetta melt, 6-month old Labrador Retriever cross Toy Poodle 'Lula', was awoken from her slumber and forced to partake in an extensive photoshoot with one Connor Sampson (23), a recently single Betoota male with a limited history of photos that don't include him holding a fish.
It's believed Mr Sampson held the hound hostage for two hours, taking the unwilling pup to several photogenic locations including a beach, a cafe and the often elusive pub that allows animals.
Speaking to the Labradoodle's owner and Connor's brother, Jayden Sampson, it's understood the borrowing of the puppy was granted in effort to to help his brother get back on the dating scene.
"Apparently Connor's been swiping on those apps heaps but hasn't had any luck using that profile picture from his High School graduation."
"Come to think of it, the only photos I have of him include the time we drew on his face at my bucks and the time he got his undies caught trying to jump that barbed wire fence."
"Probably not the stuff you want to show a potential new wife ya know, so I sure hope he got the shot he needed with my new dog!"
Speaking to Betoota's most recent eligible bachelor, Connor admitted to The Advocate that he's been spending every weekend actively seeking out potential opportunities for a refreshed profile picture.
"Last weekend I went hiking with my mates, I took a few nice photos there," said Mr Sampson.
"I've also got my best mate's wedding coming up next month, so with a suit and tie and maybe some cufflinks, I think I could have a real winner!"
"Especially if there's a professional photographer doing the rounds, you can guarantee I'll be on their tail all night!"
MORE TO COME.