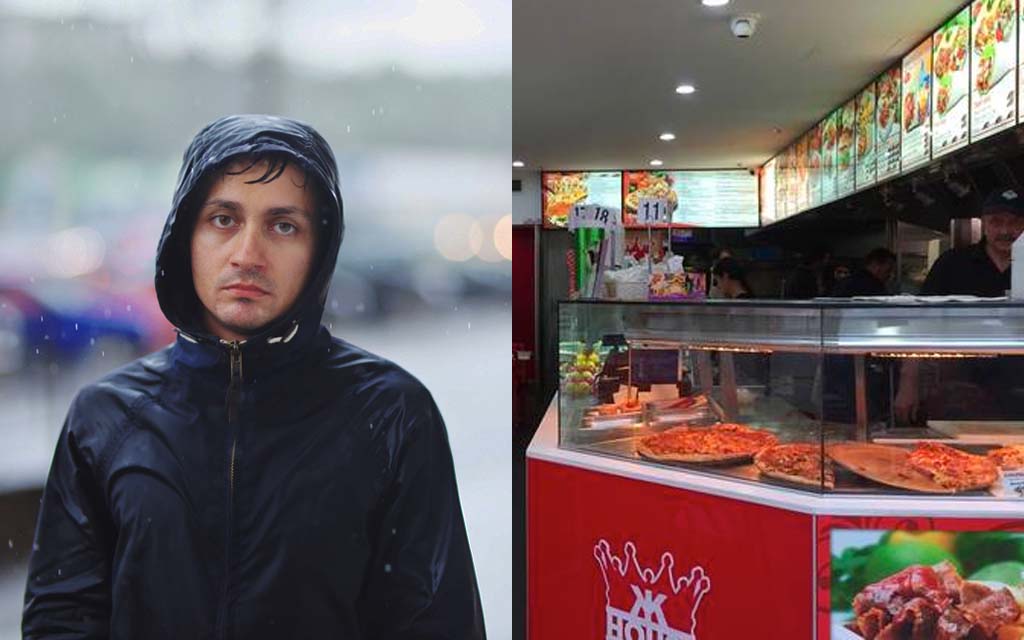 KEITH T. DENNETT | New South | CONTACT
An intoxicated uni student was caught assessing his options this week, faced with whether to spend his final dollars on staying dry, or staying nutritionally satisfied.
With a total of $12.40 sitting pretty in his ING Everyday account, local engineering student Callam Howarth (22) was believed to be weighing up the pros and cons of buying a single-use umbrella, or a mixed kebab with the lot.
Standing outside the popular student establishment, 'The Pickled Wombat', Howarth was spotting drunkenly staring into a constant wall of rain, quietly praying for an end to the drenching that continues to flood the eastern seaboard.
Speaking to our reporter, Howarth admitted to The Advocate that after considering his options, the choice was in fact quite easy.
"Mate I can either spend my last $12 on a polka-dot umbrella that'll buckle in less than a week."
"Or I can buy a mixed kebab, packed to the brim with two kinds of grilled meats, tabouli, tomato, cheese, wrapped up with a thick swirl of garlic and BBQ sauce."
"Honestly, what do you reckon I'm gonna choose…" said the rather blunt student.
After a long night punishing his liver and tearing up the dance floor, it's believed Howarth was committed to achieving his mission of keeping the total cost of his night to under $20.
"I skipped the Uber and walked here, I scabbed a dart off pretty much everyone on the balcony and I jumped the fence so I didn't have to pay the $5 for door entry."
"If anything I'm currently up!"
"The secret is I packed five yoghurt pouches filled with a home-made sangria in my undies so I haven't had to buy a drink all night!"
"Now give me some cover, I might be able to steal a Powerade from the fridge while my good friend here grills my late night special!"
More to come.