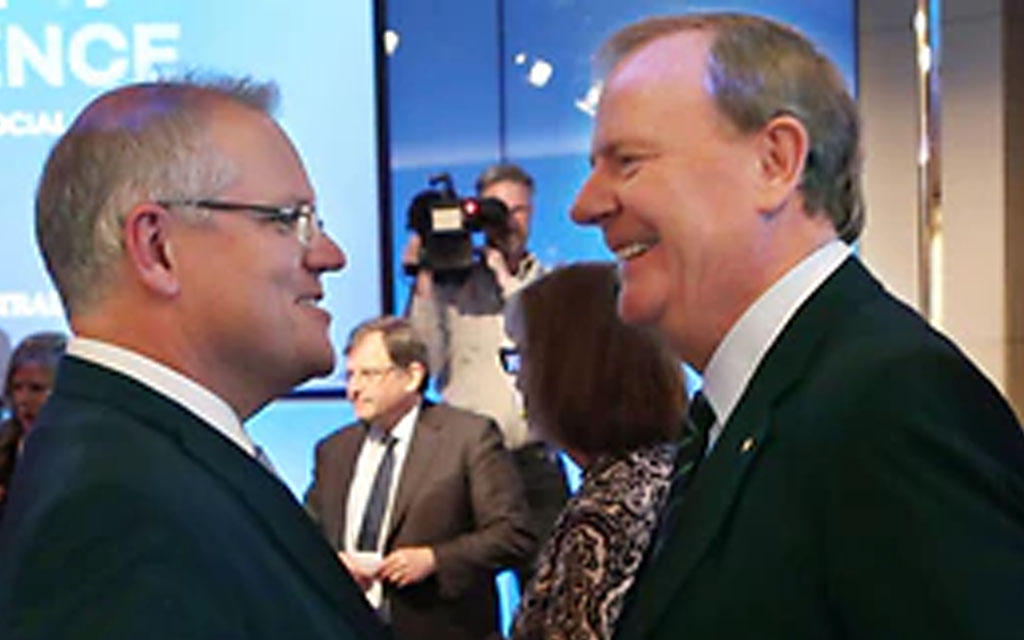 CLANCY OVERELL  | Editor | CONTACT
As the entire Federal Cabinet implodes due to Morrison's relentless bridge-burning and factional disputes, even the Government's most historically reliable ally NewsCorp have gone quiet.
This may be due to the fact that Scott Morrison, when backed into a corner over the issue of women's safety in Parliament House, decided to fire shots directly at NewsCorp during a press conference in March last year.
On live television, the PM made a shocking claim about the harassment of a journalist in a women's toilet in the head office of News Corp Australia
News Corp executive chairman Michael Miller then went on the record to condemn Scott Morrison for telling porkies, declaring that the accusations were "simply untrue" and said there was no such incident in a toilet and no complaint before the company.
Since that moment, News Corp have committed to the unthinkable treason of allowing Scott Morrison to dig his own grave without manipulating the news cycle with glowing praise of the Prime Minister, and distracting their audiences with mindless non-stories.
It is believed that Scotty feels like down by Rupert Murdoch, who isn't doing enough to get him re-elected, even thought they remain committed to not mentioning the words 'Anthony Albanese' in any of their major mastheads.
With his own party and the entire Murdoch media monopoly turning against him, Scotty has been left to spiral out of control on his own, with nothing but the committed loyalty and warm hugs from Peter Costello, the chairman of the lesser-known Nine network.
Starting with Sunday night's glowing puff piece with Karl Stefanovic on 60 Minutes, and a complete reshuffling of the editorial staff at Nine's Sydney Morning Herald, the former Liberal Treasurer Peter Costello has made it clear to Scotty that he has at least 30% of the Australian media landscape on his side.
In conversation at some weird church event today, Peter Costello offered Scotty nothing but solid assurances that the Morrison Government has the full support of the Nine Network, providing he can refrain from falsely accusing them of covering up non-existent sexual assault claims within their workplace.
"Bro" said Peter Costello, the second most powerful media magnate in the country and former political mentor of the current Prime Minister.
"It's all good"
"We got you"
"Worse comes to worst we'll just say some shit about Labor being secretly run by the Chinese yada yada. There's heaps more to work with."
"We could do a 60 Minutes piece every Sunday until the election. If that's not too much hard work for you of course"