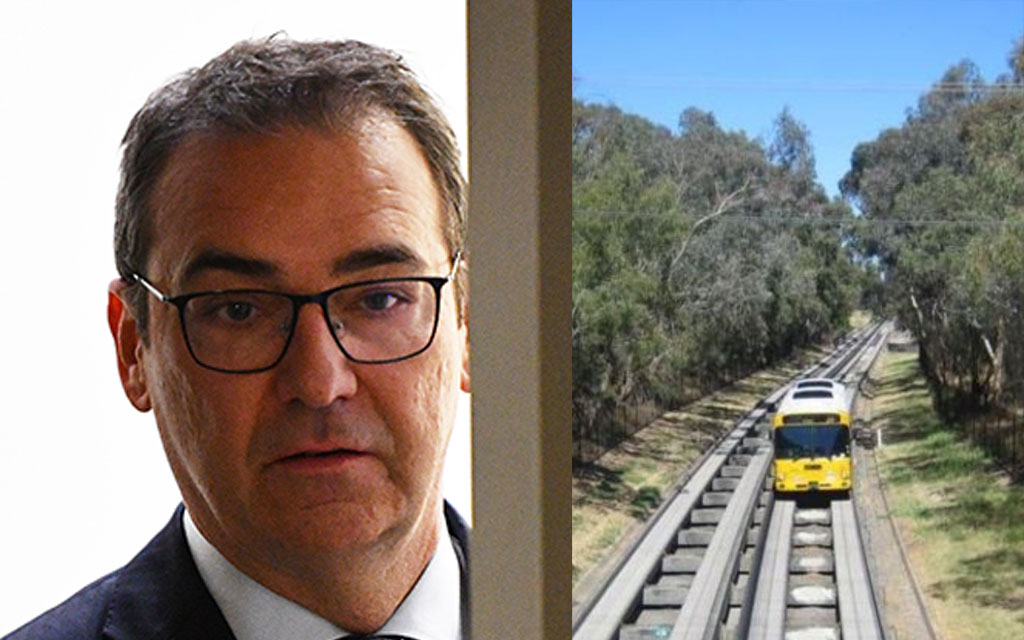 ERROL PARKER | Editor-at-large | Contact
Former SA Premier Steven Marshall has today likened his electoral campaign to an O-Bahn driver taking his hands off the wheel as they enter the guided busway.
The South Australian Liberals have conceded that they needed to have a more hands-on approach like bus drivers traditionally do around the country.
"Because of what's happened over the last two years, we thought just getting the election bus to the guided busway would be enough. In hindsight, we needed to drive the bus like they do in Brisbane or even Sydney. Where bus drivers have to wrestle a big wheel and dreadful weather," said Marshall in Adelaide today.
"We put too much faith in the busway to guide us to victory. Instead, the busway has guided us to peril like what we saw in Western Australia. But what happened in WA was different, they didn't win power, they had it restored. We have been booted and I take full responsibility,"
"We've all been on the O-Bahn and seen the driver sigh with relief as they enter the busway. Their hands come off the wheel, they might grab a sip of water or even get the newspaper out and have a read. Some even put a brick on the accelerator and lay down in the aisle to stretch their back out. I'm not saying we went that far but we definitely had the newspaper out."
Mr Marshall then closed by saying it was moving to Melbourne because he feels that he's outgrown Adelaide finally.
More to come.