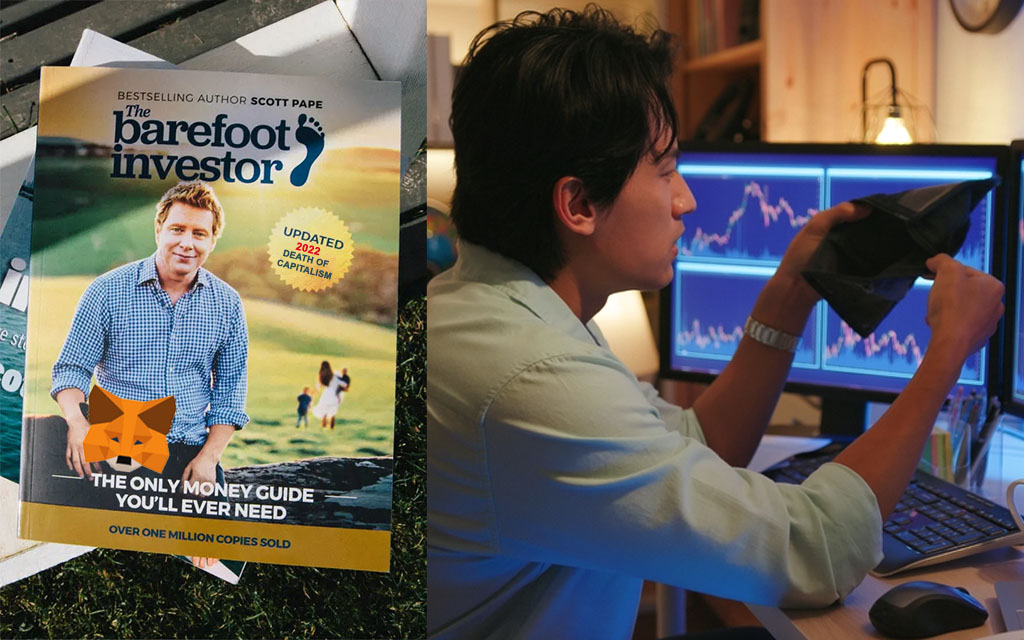 ERROL PARKER | Editor-at-large | Contact
One local man has been watching the news and according to him, none of it is good.
Speaking to The Advocate today about whether we as a species are on borrowed time, Derek Sun said the biggest worry he has is what's going to happen to the small amount of wealth he's accured over his 38 years on this spinning hellrock.
"If what happened to the banking system in Russia overnight, it can surely happen here," he said.
"And if I go to the shops and my orange ING card doesn't work, then what? I've been thinking about getting a MetaMask wallet but at the same time, what the hell is it?"
As one of the Barefoot Investor's most devout deciples, the commerical leasing agent has already put the feelers out to see how he can weather the storm that's brewing on the horizon.
"Cash is probably quite safe. I've also been looking at various Vanguard products but none of them offer me any real exposure to weapons and defence killing machines like drones and subamarines. But, I've been reading about the world of digital currencies and having them in a decentralised location that's not guaranteed by a bank that could collapse at any minute. That sounds OK but I don't know if I should move everything I have over to one," he said.
"It's not like I can go to Aldi and use 2400 Ortofellayshio Tokens or 9000 PikeletNipple Coins to buy a pint of milk and some KangaBangas. So until Barefoot releases an updated version, one that covers the Death of Capitalism and the Bayonetting of Decadent Western pigs in an Azerbaijani Oilfield by a Chinese Teenager, then I'm going to sit tight with centralised banking,"
"But just in case, I'll get a MetaMask wallet and spend half a weeks' pay on an Australian Open NFT of a purple tennis ball falling out of Novak's urethra. Might be worth something when society finally collapses."
The Advocate reached out to the Barefoot Investor for comment but have yet to receive a reply.
More to come.