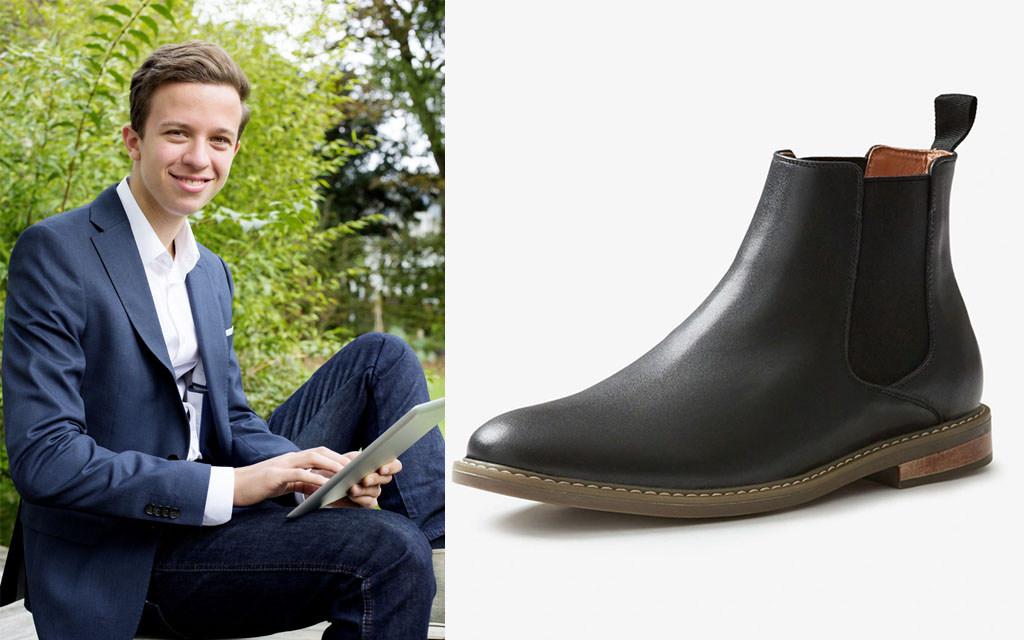 ERROL PARKER | Editor-at-large | Contact
A Betoota Heights leasing agent is currently on the hunt for a new pair of snazzy work shoes that won't break the bank.
Because Michael Roland doesn't work in a bank, he works in commercial real estate and this is his first year out of real estate school so spending $650 on a pair of boots is simply out of reach.
The 19-year-old took time between browsing the shops down at the Betoota Heights Hyperdome to speak to our reporter, who was pumping a bean burrito in the shopping centre's food court.
"I don't think laces are in this year, plus, they come undone all the time," he said.
"And I thought about getting a credit card so I could get some RMs but it's just too expensive for me right now. It's not like I've got the parents who'll just buy them for me. I'm lucky to even get a feed when I go home on Sundays,"
"I was just in Tarocash over there and they've got some great counterfeit RM boots. They're kind of like the mini version and cost $49 because they're on sale and they don't have my size. I think I'm going to get them."
Micheal went onto explain that when he was just in Tarocash before, the salesman reckoned the boots all have a non-slip sole so you can do things like street Taekwondo in them and not fall over.
"He reckons his cousin can boot a bloke in the head wearing these," he said.
"Or boot the side mirrors off a Murray's bus. Quite impressive if you ask me. They're also made out of real leather so you can treat them like Granny treats the steering rack in the Corolla. Rough as guts, driving the thing up curbs and over gutters and then you can simply give them a good clean and they come up brand new,"
"They had them in a few different colours. If you're a real unit looking for some work casual, you can get these counterfeit RMs in this burnt red colour,"
"The bloke even said he'd do me a deal on a 3-piece 3-button pinstripe suit, complete with a pair of white loafers and a white belt. He'd do all that for $300 with is a bloody good deal if you ask me."
More to come.