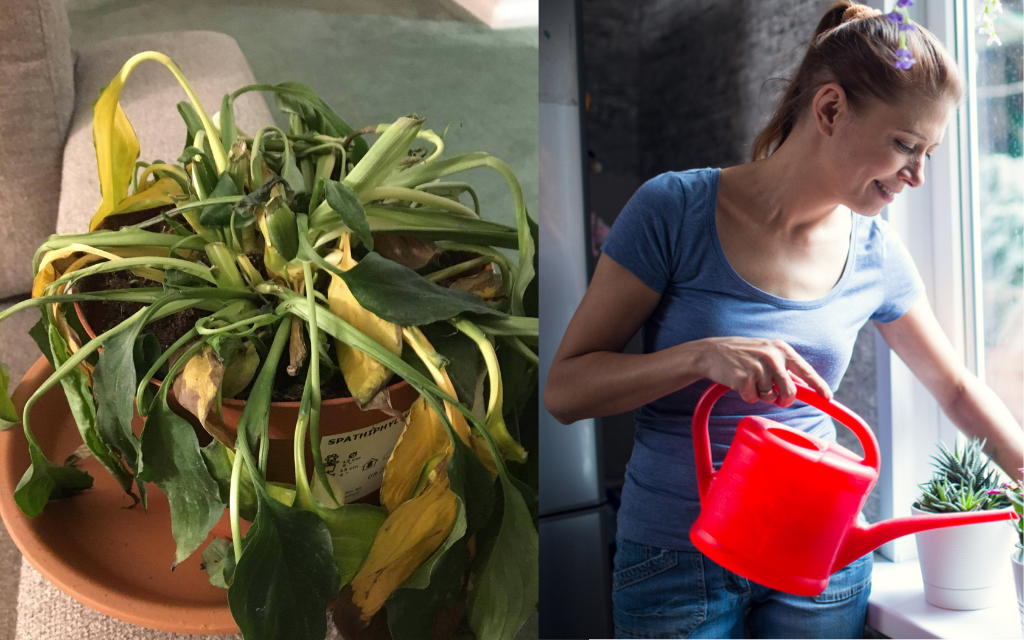 EFFIE BATEMAN | Lifestyle | Contact

A dramatic houseplant has today looked as though it was at death's door, after it's cruel and heartless owner dared to miss the watering window by half an hour.
Local plant enthusiast Becca Stuart tells our reporter that she'd recently purchased a peace lily, affectionately naming it 'Princess' and placing it opposite her TV. This was just the latest addition to her growing indoor jungle, which grew increasingly harder to look after, considering each plant demanded it's own schedule. But luckily for Becca, her peace lily will instantly remind her if she slips up – by pretty much throwing a tantrum.
It's alleged Becca had come home a little later than usual, only to find her peace lily lifelessly hanging mere millimetres from the floor.
"I was devastated" says Becca, "I felt so awful, and couldn't believe I killed it so quickly."
"I wondered if maybe I'd done something wrong, like had the air con on too much or got the lighting wrong?"
"I felt like such a bad plant mum."
Rushing to quickly water it in the hopes she could magically bring the sad looking plant back to life, Becca was left feeling quite amused when all the leaves sprung up just twenty minutes later.
"Wow, honestly, what a little brat."
More to come.