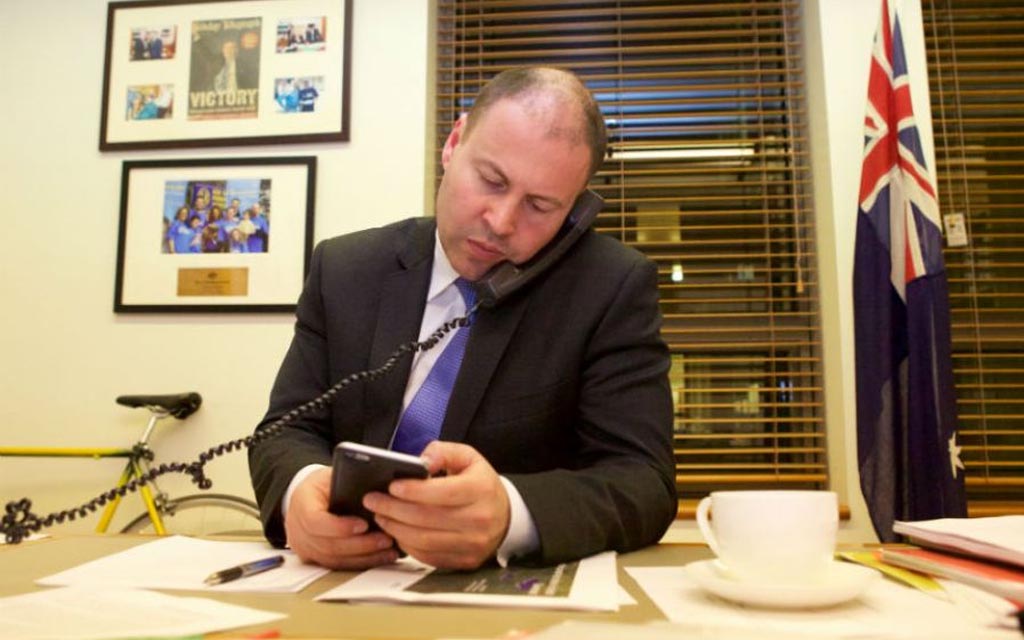 CLANCY OVERELL  | Editor | CONTACT
The revelations that a cabinet minister describing The Prime Minister as a "psycho" in a text message exchange with former NSW Premier Gladys Berejiklian has resulted in a wave of denials from politicians, as the Morrison Government attempts to brush off reports of internal turmoil.
As the media and public speculate amongst themselves over who it could be, Scotty has insisted he's not concerned about the explosive leake, while the outgoing Health Minister Greg Hunt has accused Channel 10 journalist Peter Van Onselen of flat out lying.
However, one thing that is for certain, is that it could have been just about anyone in his Federal Cabinet.
With the growing rural and city divide between the coal-obsessed National Party and the innovation-obsessed Liberal Party, as well as the well-documented tensions between the Catholic MPs and the Hillsongers – the 'broadchurch' of the Coalition Government has a lot of different factions at the moment.
And things aren't being helped by the congo line of scandals that Scotty From Marketing keeps marching into the tent.
With the Hawaiian holiday still in recent memory, the sports rorts, the car park rorts, Hillsong investigations, womens safety, submarine deals, Djokovic, jab delays, booster delays, RAT delays, the price of bread, and now leaked text messages – it has become very clear that Scotty From Marketing might not be the most inspiring leader to work alongside.
Especially if you are a Coalition minister who is paid $411k to spend 5 weeks in Canberra a year on a free ride from the tax payer, and are effectively unemployable outside that exact role.
And you are worried about that role being taken from you by an increasingly frustrated Australian public who might be growing tired of the aforementioned fuck ups.
It's for this reason, that no one can be ruled out as the Minister behind this text – except for maybe Stuart Robert MP, a fellow Hillsonger who is weirdly obsessed with Scott Morrison and thinks he's been sent to earth by Pentecostal Jesus to lead us out this depraved swamp of gay marriage and climate science.
Federal Treasurer Josh Frydenberg has neither confirmed or denied that it was him that said all that stuff to Gladys, mostly because he's not sure if he did or didn't. But he's fairly confident he didn't, not in text anyway.
"Fuck" sighs Frydenberg, as he sits in his Kooyong office today.
"Better make sure"
At time of press the Treasurer was getting increasingly nervous as he scrolled back through his text messages to the former NSW Premier over the last couple years.
"Jeez" he says.
"I forgot about Hawaii"
ARE YOU COMPLETELY OUT OF THE LOOP WITH THIS FUCKING BINFIRE THAT IS FEDERAL POLITICS, LISTEN TO THE BETOOTA'S ADVOCATE'S NEW PODCAST SERIES 'DECODE' – WHERE WE BREAK DOWN WHAT IS ACTUALLY HAPPENING IN CANBERRA, USING MUCH MORE HONEST LANGUAGE THAN OUR POLITICIANS DO: