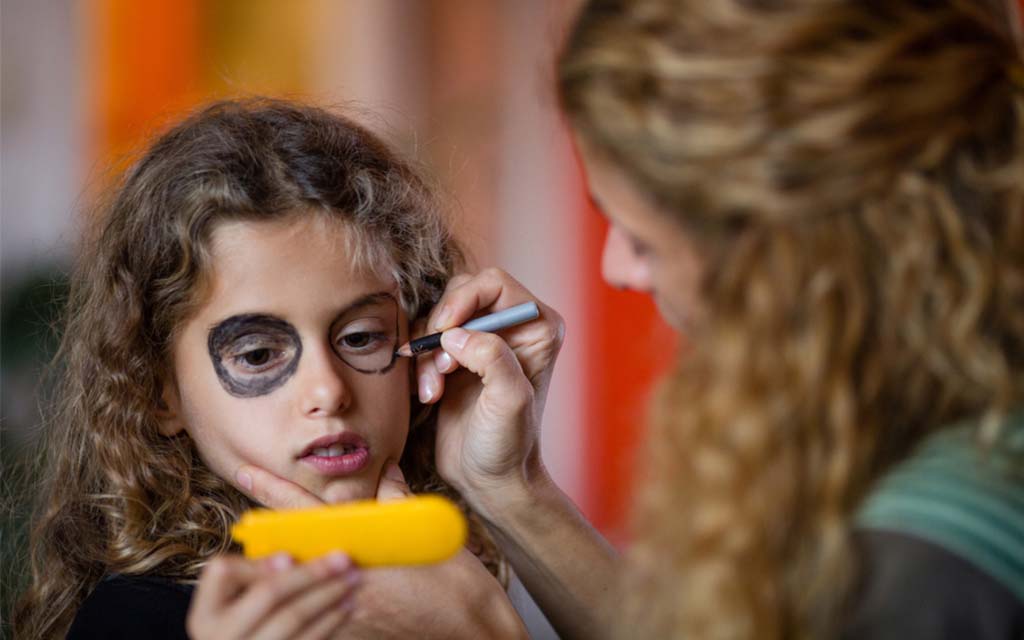 KEITH T. DENNETT | New South | CONTACT
A red-lipped 'Black Veil Bride' has resurfaced on Facebook this week, uploading a photo to confirm she's now the proud parent of two little goths.
Posting a rather cute family selfie from the tattoo chair of popular vape and piercing parlour 'Off Ya Gumtree', it's understood committed goth Amy-Lee Cambria (32) has started her own family of devil worshippers.
Accompanied by 5-year-old 'Evanescence' and 4-year-old 'Wilhelm', it's believed the leather corset fan has really taken to inspiring her children to embrace a life of circle pits and black platform boots.
"I see all the jocks from school posting about their kids sporting achievements, all the nerds posting about taking their family to Questacon, why do I have to be any different?", said Amy-Lee.
"I've had them on a healthy diet of Lamb of God and System of a Down since they could walk"
"I've even got little Evanescence into guitar lessons, she's a real Slayer already!".
"They're too young for Tim Burton tattoos, but I like to come down and let them choose a few fake ones to put on their arm."
Speaking to The Advocate while waiting for the tattooist to fire up a gun, Amy-Lee said she was looking forward to the day she could treat her little goth kids to a music festival.
"I keep seeing all the Cat Empire types from school taking their little hippie brats to Bluesfest every Easter, I don't see a problem with me standing up the back of Brisbane showgrounds and showing them what a 'Wall of Death' looks like."
"I'm still hoping Soundwave makes a comeback one day, I'd love to take my kids to see My Chemical Romance play 'Welcome To The Black Parade' in full.
Asked about the potential for more kids, Amy-Lee said she was hoping to round out the family with a third little goth in the near future.
"Oh we're trying, I'd love to have a third!"
"Welcoming a little 'Amity' into the family, now that'd be A Day to Remember".