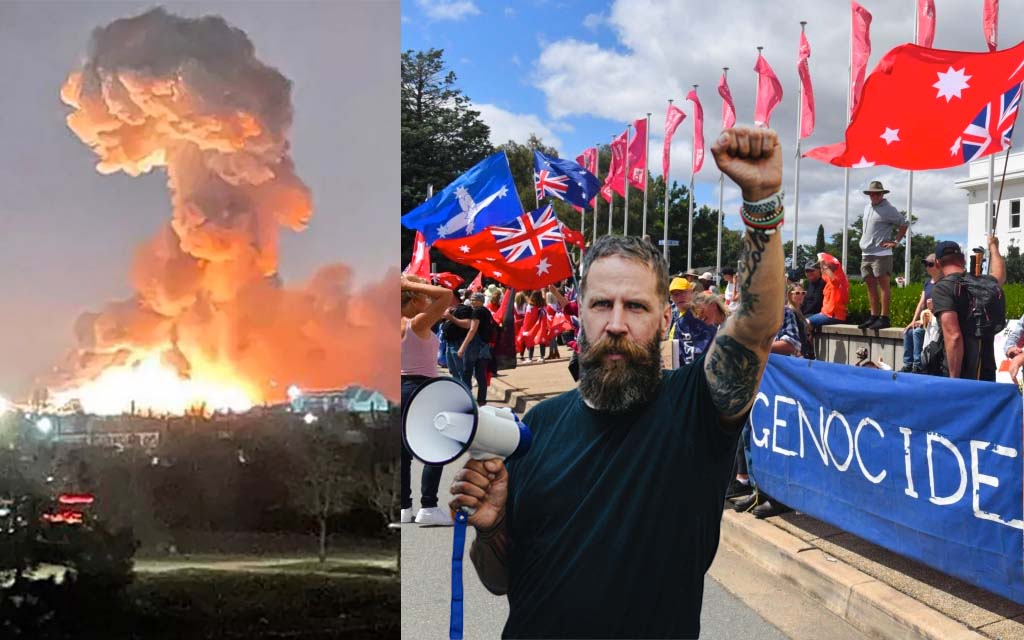 KEITH T. DENNETT |New South | CONTACT
A self-described "free-thinker" who has spent the last month protesting Government intervention has gone quiet on social media this week, happy to let diplomats around the world and at home handle the unfolding crisis in Ukraine.
After spending the last few weeks standing on the lawns of Parliament House, protesting jab mandates and live streaming anti-government rants on Facebook, Ballarat security contractor Gary Trevors (54) has decided it's best to let the United Nations Security Council and long-standing intergovernmental military alliances navigate this whole thing with Russia.
Speaking to The Advocate, whilst driving back down south, Trevors admitted to our reporter that he wasn't all that up to speed with the intensely difficult geopolitical issues playing out across Eastern Europe.
"Yeah ahh, I don't know heaps about the Ukraine, but I guess it wouldn't happen in Australia cos we're surrounded by water," said Trevors.
"Guess we don't have to worry about the whole invasion thing, hey!"
"Lucky us!"
"I guess I'm probably okay with this government I don't recognise handling this situation and trying to prevent us from going to war."
Asked for his opinion on whether Australia was doing enough to support the developing humanitarian crisis, Trevors said unlike his disapproval of other refugees, he was far more open to rehousing a few Ukrainians, especially if they were athletically gifted.
"Yeah, I'm happy to let a few of them in to do a bit of work in Ballarat, as long as they're up to playing in the Aus Open next year?"
"Actually if they're anything like those Klitschko brothers I'd even give them a few shifts at my security company"
"Imagine them on the doors of the Western Hotel throwing out all the riff-raff after midnight, it'd be the safest pub in town!".