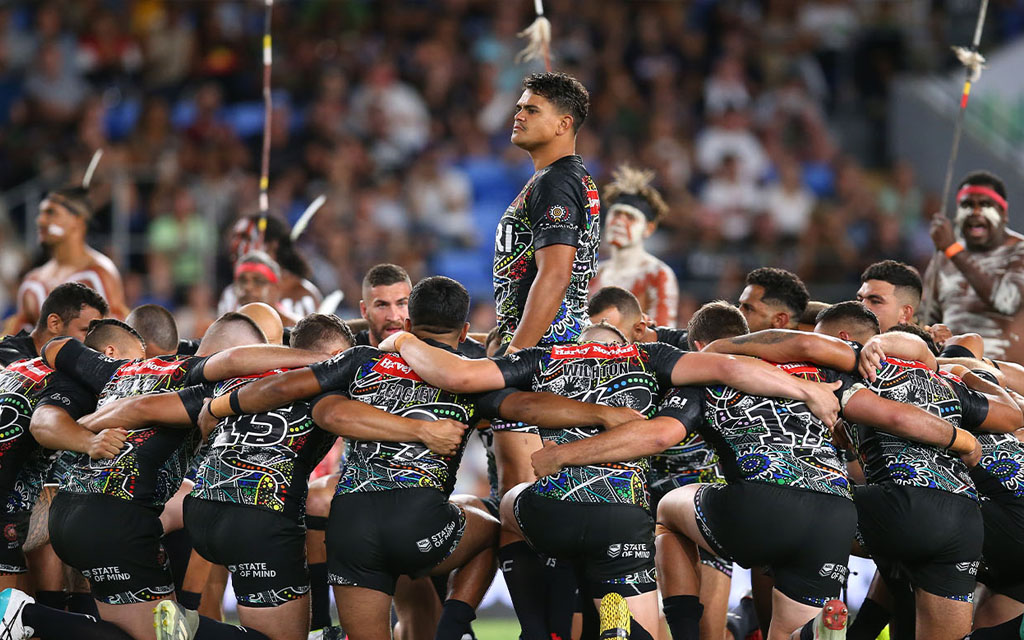 CLANCY OVERELL  | Editor | CONTACT
The NSW Government are today bracing themselves for a deadly outbreak in the Parramatta region this weekend.
Fortunately, this is not a concern for the health department.
It's in reference to a different kind of 'deadly' – a term used by Indigenous people, and a few Irish, to signify something that is 'fantastic', 'great' or 'awesome'.
This comes as the men and womens Indigenous All Stars and Maori All Stars unveil their starting teams for the long-awaited Sydney rugby league clash at Commbank Stadium on Saturday night.
The All Stars Match, also known as the Skuxx-Deadly Cup, has been played since 2010 at a variety of venues across Australia. It is pitched as as the First Match of the NRL season for First Nations Players.
The player judged man-of-the-match is awarded the Preston Campbell Medal, named after Indigenous former NRL great and the founder of the concept, Preston Campbell.
With a line up including a vast number of the game's current superstars, this deadly outbreak will have eyes glued to the screens from Kakadu to Aotearoa
"It's gonna be a super spreader event" says Indigenous All Stars Five-Eighth, Nico Hynes.
"As in, I'm gonna be spreading it wide to the Foxx on the wing and he's gonna be scorching down that line a Koori backburner"