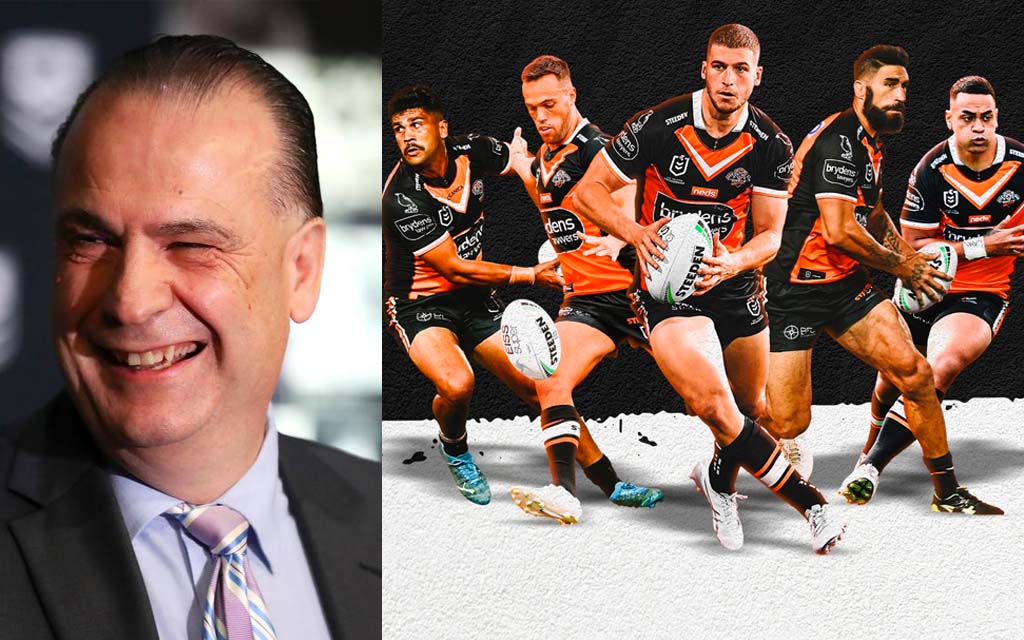 WENDELL HUSSEY | Cadet | CONTACT
The National Rugby League has today laughed off an interesting request ahead of the 2022 Premiership commencement.
Speaking to the media in the harbour hell hole of Sydney, NRL boss Peter V'landys explained that he has politely declined the Wests Tigers submission to receive 5 Captain's Challenges a game.
The weird request comes after the Ashfield League's Club's XIII appointed a leadership group of 5 captains.
The move has since been panned by commentators, who must not really understand how underwhelming things must be in Tigerland if they reckon they need 5 blokes to call the shots.
With plenty of other clubs laughing at the debacle, it's not known if the Tigers will backtrack on the left-field decision, or use it as some weird motivation in the next weird sports documentary series they do.
Either way, it won't result in a clear on-field advantage, with the game refusing to allow them 5 times more captain's challenges than anyone else.
"Look, I know the Tigers need all the help they can get, but come on, be real," said Peter V'Landys today.
"We can't let them have 5 captain's challenges because they've come up with some weird leadership policy."
"That's not how these things work Special allowances for certain teams."
"They aren't the Sydney Roosters," he laughed.
"Besides, what's the point of them finishing above their customary 9th position on the ladder?"
"They finish 8th and they get 50 put on them by the Panthers in week one of the finals?"
"It's not happening. 1 captain's challenge per team."
"Rules are rules."
More to come.