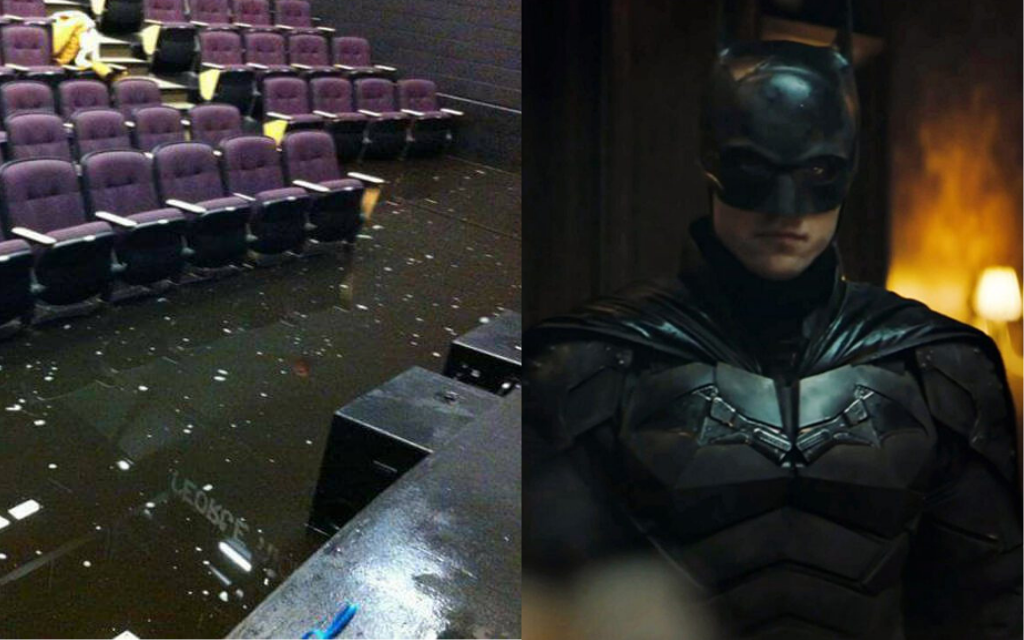 EFFIE BATEMAN | Lifestyle | Contact

As hundreds of thousands of Aussies flock to see the new Batman movie, some cinema goers have been awarded an even more immersive experience, transporting them straight into the city of Gotham.
It's alleged DC lovers who attended Betoota Grove's The Batman premiere were truly given their money's worth last week, citing that they were not only awarded some pretty hectic bass that rattled the seats but ultra 5D effects that rivalled the cinema from Movie World.
Speaking to a few of the attendees, The Advocate learns that the whole room had' lost their shit' when the cinema was engulfed with floodwater during a pivotal scene with the Riddler, with many saying it was the best cinematic experience they've ever had.
"Oh my gosh, it WAS AMAZING", says local woman Georgia Hibbett, "I don't know how they did it."
"I can't imagine the budget needed for that sort of thing, though. Who cleans that afterwards?"
"What about the mould?"
Another attendee, James Morris, says even though his favourite pants were ruined, he'll definitely be going again.
"They've completely upped their game."
"Take that, MARVEL."
"What are they going to do? Make another joke? Ha."
"It's the DC resurgence baby."
More to come.