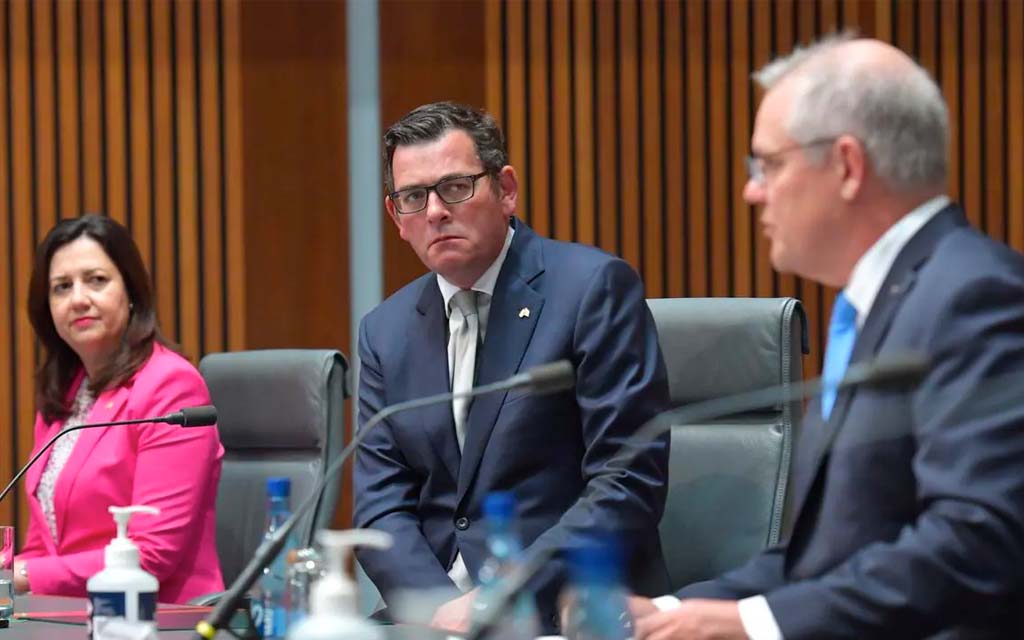 WENDELL HUSSEY | Cadet | Contact
After being politically sledgehammered with some very personal insults yesterday, it looks as though things could even worse from Prime Minister Scott Morrison today.
Speaking to The Advocate this morning, the nation's Premiers have this morning revealed that former NSW Premier Gladys Berejiklian's leaked text messages were nothing.
"Fuck, you should have a read of what the rest of us have been saying," laughed Queensland Premier Annastacia Palaszczuk today.
"God, I don't think you could print what Mark says about the bloke most days," she continued, referencing the Premier of the Democratic People's Republic of Western Australia.
This comes after media commentator Peter Van Onselen dropped bombshell details about a text message exchange between former Berejiklian and an unnamed cabinet minister at the National Press Club yesterday.
Revealed a short time after Van Onselen was named in allegations made by a reporter about bullying at Channel 10, it was claimed that Berejiklian referred to Morrison as a 'horrible horrible person' and the unnamed minister called him an 'absolute psycho.'
Morrison has brushed off the allegations again today, despite the fact they clearly stung when dropped on him in the middle of his address to Press Club yesterday.
Berejiklian has also dismissed the reports.
However, her former state counterparts have laughed off the scandal, revealing that it pales in comparison to what they've said about him over the last few years.
"Yeah, what Anna said," laughed Victorian Premier Daniel Andrews.
"Horrible horrible person is actually pretty polite."
"Mark's definitely said the most crook shit obviously."
"He said something very graphic about RATS, a septic tank and a bit of poly pipe just a couple of days ago."
"So, yeah hopefully that snitch PVO doesn't get his hands on our Whatsapp group," laughed Andrews.