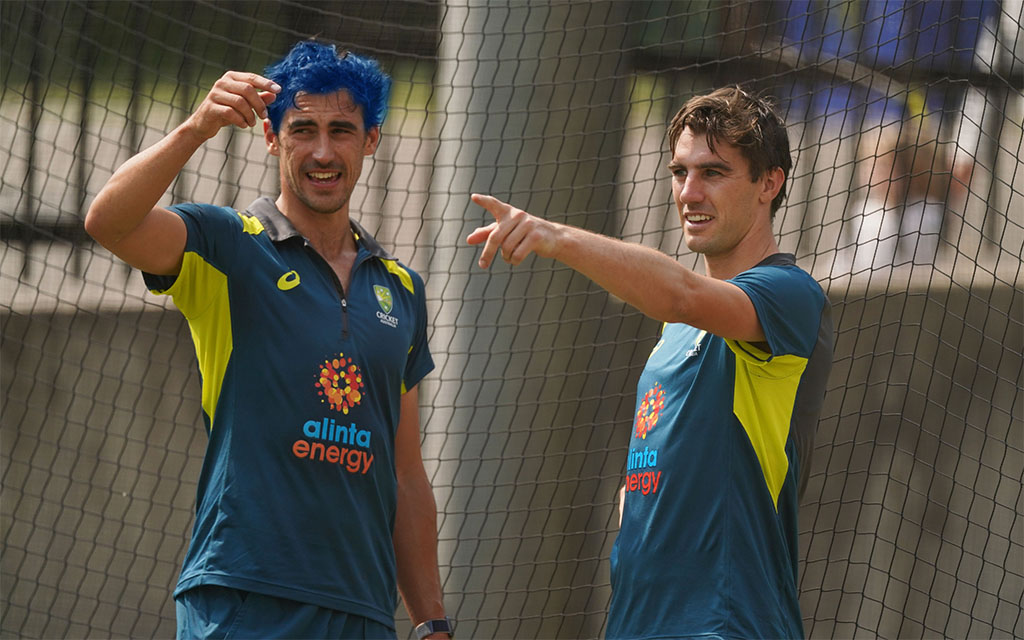 ERROL PARKER | Editor-at-large | Contact
Test captain Pat Cummins is doing his best with the team that the selectors have given him as play resumes in Pakistan today.
Left with a lack of spin bowlers (aside from full-timer Nathan Lyon and the part-time ensemble of Warner, Head and Labuschagne) Cummins has asked one of his quick bowlers to start bowling spin in an effort to take advantage of the rapidly deteriorating Rawalpindi pitch.
Cummins spoke to the media a short time ago from the stadium and let reporters know what his game plan is.
"I've told Mitch he's bowling left-arm orthodox this innings," he said.
"His height will created problems for the batsperson with the bounce and so on. I'm just doing the best with what I've got. Last night, we also dyed Mitch's hair blue, seeing as though he's going to be bowling spin in the next innings,"
"His new name is Colin 'Funky' Starc. If this doesn't work, I'm afraid Davey [Warner] is going to have to put the gloves on for a session and Carey is going to roll the arm over. I have no idea what he bowls but he's going to be bowling something."
More to come.