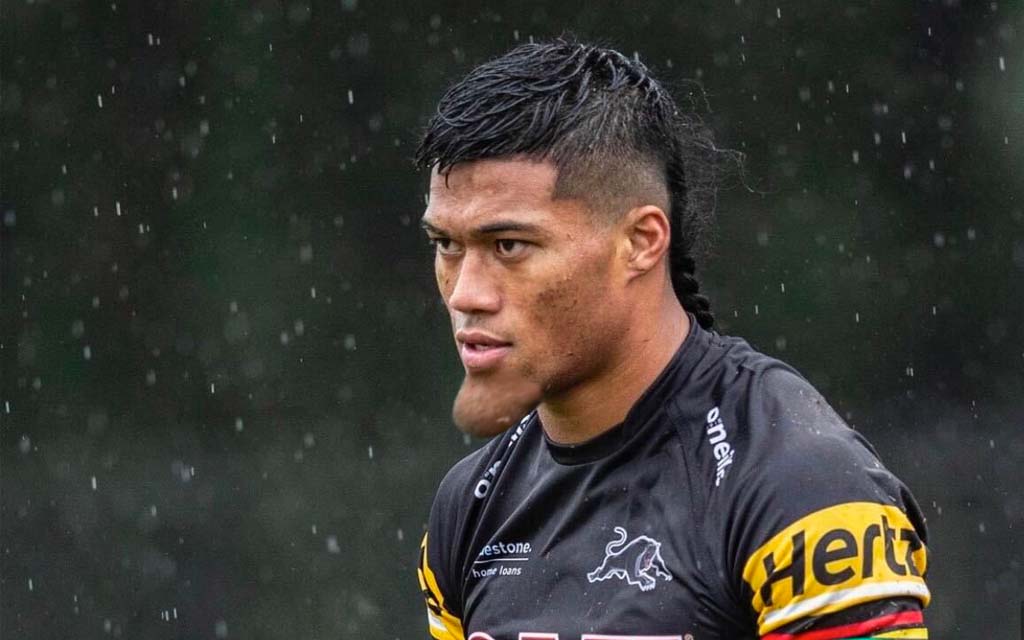 LOUIS BURKE | Culture | Contact

The NRL season is kicking off in style tonight with a showdown between the flashy Manly Sea Eagles and reigning premiers the Penrith Panthers.
Although Penrith had the wood on Manly in their two showdowns last year, Manly might still be in with a chance tonight as the Panthers will play without their halfback, co-captain and Clive Churchill Medalist, Nathan Cleary.
With Cleary out for at least three weeks, Manly are now the bookies favourites to win as the Panthers will have to make do without Cleary's kicking, leadership and glorious chin.
However, in an Advocate exclusive we can reveal that coach Ivan Cleary is trying his luck at a few classic mind games as Panthers winger Brian To'o was spotted wearing a prosthetic chin in order to convince some of the more dimwitted Manly players that Cleary is in fact on the field.
While attending training at whatever the fuck Panthers Stadium is called this year, Manly players were seen visibly confused at the sight of the 5'10 Samoan International and NSW rep winger sporting a new haircut and a chin so massive it could be used as an extra fist.
At their first chance to huddle, captain Daly Cherry-Evans tried to assure his team mates that the prosthesis wearing To'o was not in fact Nathan Cleary, giving Tom Trbojevic the task of explaining it to his brother Jake.
"What are you talking about? It is him, look!" Jurbo was heard saying, pointing at To'o while he did a funny little backwards walk as if to impersonate Cleary doing a TikTok.
"He's got the chin, I know that chin, I remember it from Origin! Trust me, it's him!"
Seeing the confusion he had caused amongst the Manly squad, To'o then doubled down and yelled out to the Manly huddle with cries of "No, it's really me! I am Nathan and I'm gonna hit you with my big mighty chin! Wassup!" causing further confusion amongst the boys from the beaches.
"It's ya boi Cleary!"