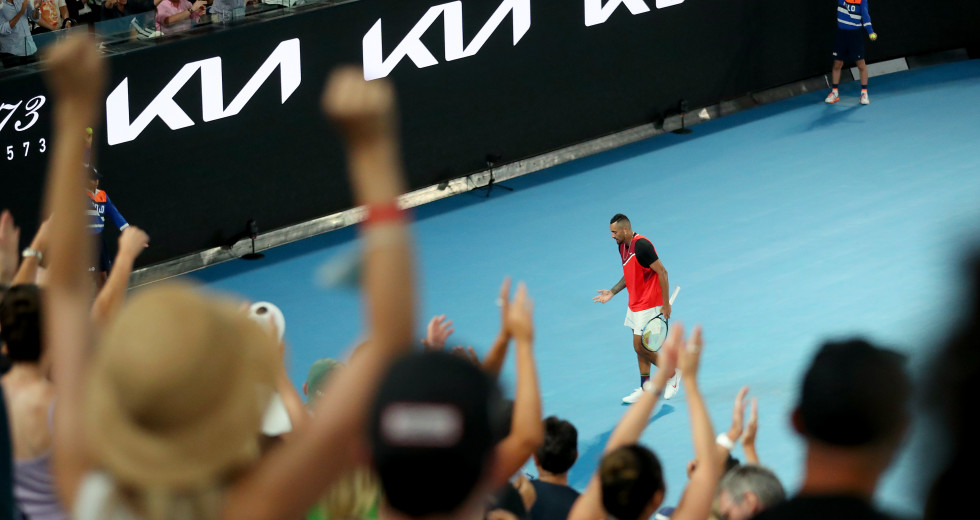 CLANCY OVERELL | Editor | CONTACT
Rafael Nadal has shocked the world by coming back from injury to claw a five-set victory in the Australian Open men's final overnight.
Nadal defeated Daniil Medvedev in a 5-and-a-half hour spectacular at the sweltering Rod Laver Arena, finishing up
The Spaniard initially sat behind the Russian two sets to love, before forcing his 35-year-old self back into the match and winning his second Australian Open tournament 13 years after his first.
However, it wasn't just Nadal's record-breaking comeback that left the Tennis world with dropped jaws.
The rowdy behaviour of the drunken Melbourne crowd at the Australian Open has become a talking point in newspapers right around the globe, as the city's deeply damaged spirit was on show for the world.
After nearly 300 days of hard lockdowns since the pandemic began, it seems Melbourne's residents are still a little bit off-kilter – as they struggle to reacquaint themselves with the real world.
From that stupid fucking Ronaldo 'siuuuu' noise that had every non-Spanish player thinking they were being booed, to full blown punch ons in between fans, the Australian Open crowds were giving the Barmy Army a run for their money as the most obnoxious drunks of the summer.
In fact, the refugee activist court invader almost seemed like the most level-headed spectator in the whole city last night.
Live music and hospitality venues around the city are also reporting similarly deranged behaviour, as Melbourne residents attempt to drink and laugh away the anguish and frustration caused by spending the best part of two years under house arrest.
Victorian Premier Dan Andrews and his cabinet have reportedly considered announcing a plan to gently re-introduce Melbourne residents back into society with educational pamphlets that educates residents on how to behave in the wild, but have since decided against the idea because it would actually look like they are accepting responsibility for this bizarre social issue.
However, as annoying as the tennis crowds were in Melbourne over the last fortnight, they still have a long way to go before they overtake the culturally confused Green Street Hooligans who rally at Sydney's Central Station before every A-League derby at Moore Park.