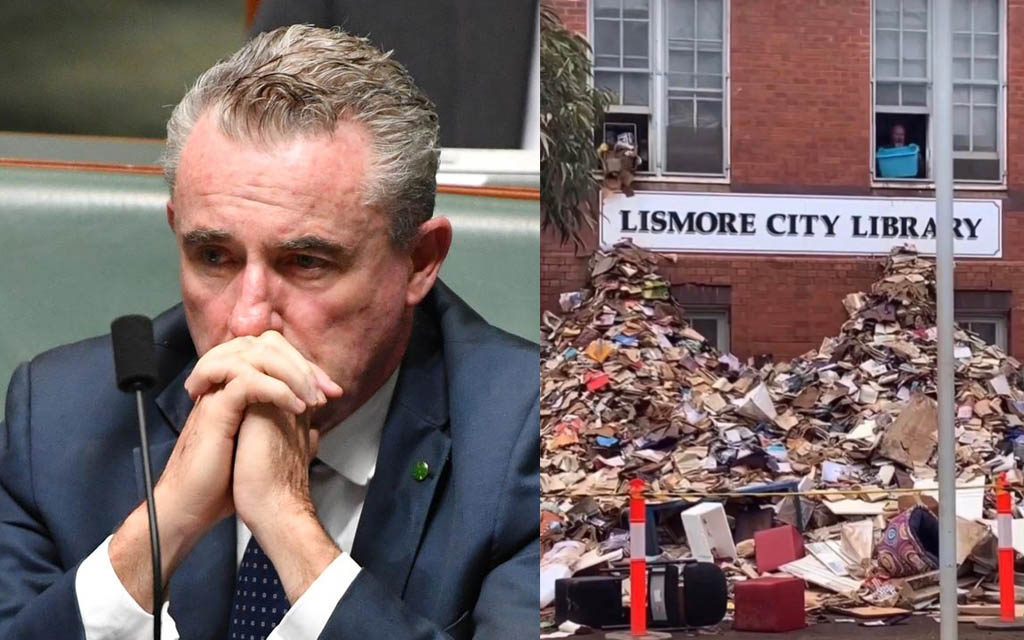 CLANCY OVERELL | Editor | CONTACT
With an election around the corner the Morrison Government are currently deciding where to bother campaigning, and where to cut their losses.
Throughout the last week, it seems that the Northern NSW Federal Division of Page is one of those electorates that the Coalition are more than happy to sacrifice.
This is unfortunate news for the hard-working local Nationals MP Kevin Hogan, who has been running around Lismore all week with a flat nose shovel and soaking Blundstones.
The fact that this humble backbencher was the only representative of the Federal Government to step foot in the region for an entire week is a damning indictment on the Prime Minister, and one that will likely cost their once safe grip on the semi-rural electorate.
Hogan, a former educator and business consultant, will likely be plying his trade elsewhere in a couple months time – as he pays for the sins of his seemingly apathetic colleagues at the 2022 election.
Early bets predict Hogan returns to one of his previous roles in either finance or farming, or he makes his way further south from the 3rd-world carnage of the 2022 floods – and takes a cruisier job slinging luxury off-road vehicles at Grafton Nissan.
This comes as Scotty From Marketing attempts to calm down Northern NSW residents by telling them he understands their frustrations, but they don't understand how hard he's been working from the couch while he isolates at home.
A week after the floods first hit the region, thousands families remain cut off without food and are begging the government for more help with the flood clean up.
From the Tweed to the Clarence River, there have been reports of everyday men and women being left to discover bodies – while the government drags the chain on getting Defence personnel on the ground.
With the troops now rolling into the the Northern Rivers, there has been immense backlash after footage circulated of army reservists in squeaky clean uniforms pushing wheelbarrows with no air in the tyres, in front of professional photography lighting equipment. Meanwhile NSW police have been seen ticketing abandoned vehicles in the flood ravaged main streets.
Judging by the white hot anger currently permeating through Northern NSW, this delayed recovery effort from the Federal Government is not exactly what Hogan needs as he attempts to convince his constituents that the capital city happy clappers he answers to are the best people to be leading this country into the future.