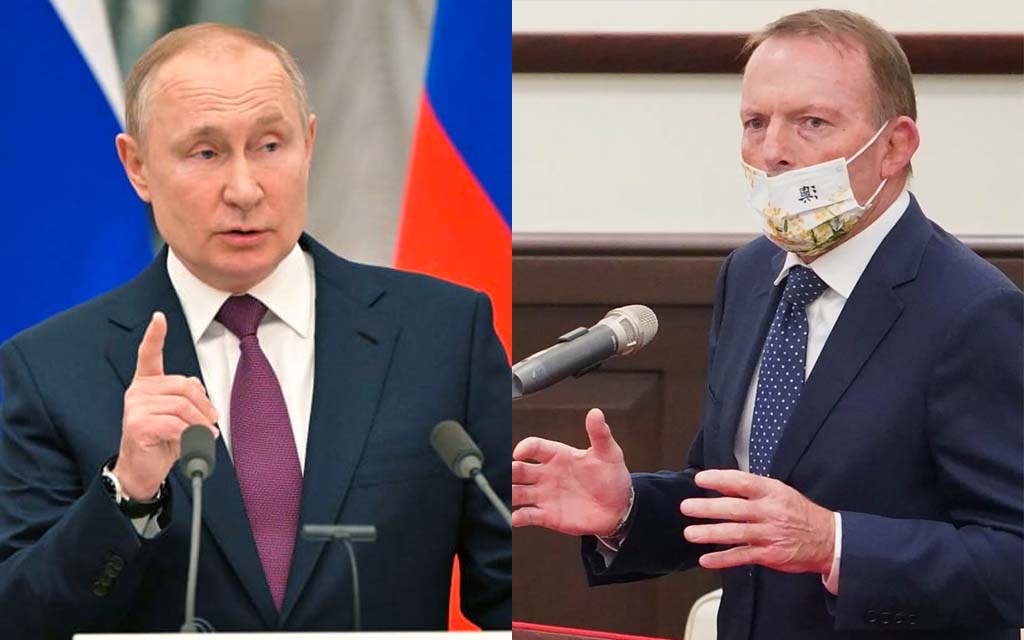 WENDELL HUSSEY | Cadet | CONTACT
As the world looks on at the situation in Ukraine in disbelief, one of our very own has put his hand up to sort things out.
Speaking to The Advocate this morning, former Prime Minister Tony Abbott has today revealed that he is still up for putting Russian President Vladimir Putin in his place.
"My offer to shirtfront him still stands," explained Abbott today.
"Deadset, I can still throw em, and I'm happy to get up in the bloke's face and tell him to pull his head in," explained the noted diplomat and foreign statesman.
The offer was raised once again by the North Shore Scrapper after he famously threatened to 'shirtfront' Putin at the G20 in Brisbane in 2014.
Dredged up from bygone days of the AFL era where blokes used to actually throw a couple of punches instead of just forearming each other's chests and backs, the word shirtfront is defined as being a 'fierce tackle, usually delivered by the shoulder to the chest of an opponent.'
Abbott's recent comments follow news that Russia has recognised Ukraine's two breakaway regions, the Donetsk and Luhansk People's Republics as independent from the country they are itching to invade.
The recognition of the two regions by Russia has been deemed a violation of Ukraine's sovereignty, and a breach of international law – a topic which only seems to get mentioned by the West when it suits their global political agendas.
Putin has since revealed he has sent 'peacekeepers' into the region – a claim which has not been received particularly well as Russian troops are now on Ukrainian soil.
Many have claimed that the invasion of Ukraine has now begun.
However, while global leaders frantically try and figure out what to do other than promising not to sign Ukraine up to NATO in the future, Tony Abbott says he's ready to go whenever.
"Just let me know," said Abbott.
"I can still pack down in the front row, and I'm still happy to rock and roll with Vlad," said the Former Member for Warringah who seems unaware of Putin's long history with the Russian security agency.
More to come.