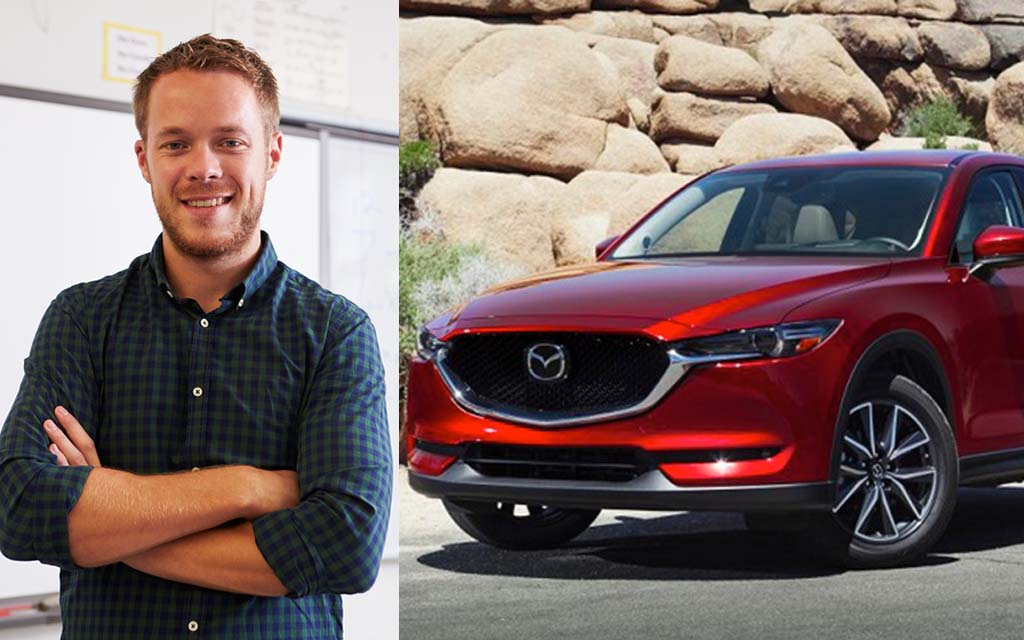 KEITH T. DENNETT | New South | CONTACT
Boasting Smart City Brake Support and 19' alloy wheels, a local school teacher has been spotted around town flexing their latest career promotion.
Making the bold decision to upgrade his Mazda 3 to a Mazda CX-5, it appears Year 4 Primary teacher Connor Rankin is currently enjoying showing off his newly boosted salary, after receiving a promotion to Year Group Co-Ordinator at the South Betoota Primary School.
"Look I always loved my old Mazda 3, I bought it back in my first year of Uni," said Mr Rankin.
"It was sensible, it was safe and cheap on fuel, but the fact that it didn't have Bluetooth was really starting to bug me, so thought I'd really lash out and upgrade."
"With this new CX-5, I can now play Coldplay straight off my iPhone through the speakers. Pretty cool tech hey!"
After two years of managing difficult classrooms and volunteering to run the School fete, it seems the popular South Betoota Primary School teacher is finally enjoying the fruits of his labour and some good old fashioned political brown nosing.
Choosing to trade in his beloved 2012 Silver Mazda 3 Neo Hatchback, the upstart teacher admitted to cashing in on some long running student favouritism.
"One of my students this year actually came in handy, little Oliver Watson's Dad actually owns the Watsons and Wade Betoota Mazda dealership in town."
"Look I'd never admit to trading marks for a deal, but let's just say by upping Oliver's maths test scores this year, it might've got me two years free warranty."
When quizzed about the decision to purchase the $30,000 entry-level SUV through a high finance loan, Rankin said despite his promotion, he was determined to live within his means.
"Oh I couldn't afford to buy it outright but they've done me a great deal, scored a 7-year loan on a flexible 22% interest rate."
"I couldn't have bought a CX-5 outright! Who do you think I am, a School Principal!"