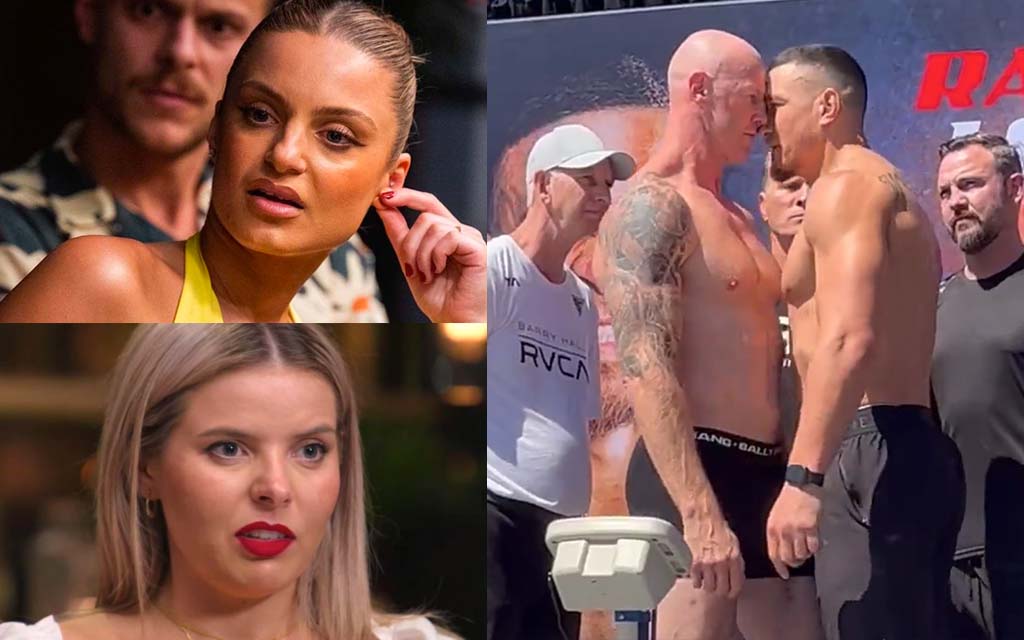 WENDELL HUSSEY | Cadet | CONTACT
As the build-up to the fight between Sonny Bill Williams and Barry Hall continues, the network hosting the event has revealed a spicy new storyline.
While sports fans will be tuning in to see whether a former Dog of War and World Cup Winning All Black can knock out Big Bad Barry, it seems like reality TV fans now have a reason to get around the event as well.
Channel 9 has revealed exclusively to The Advocate that a pair of dueling Married At First Sight brides will be throwing them in the lead up to the main bout.
Headlining the undercard, it can be confirmed that Domineca Calarco and Olivia Frazer will battle it out in 3 x 2-minute rounds tomorrow night.
This comes after the much-publicized battle between the pair, which has led to the wine glass being smashed, revenge porn being leaked, and plenty of alcohol-fueled shouting and bickering.
However, the long-running hatred between the pair will come to a head tomorrow night, with the headline-generating reality tv contestants letting it rip.
"It's the fight millions of Australians want to see, and it's happening tomorrow night," said one of the organisers.
"Obviously the pair have agreed to let the legal matters between them go for the night"
"We'll have them sauced up and ready to go"
"It"
"Will"
"Not"
"Disaaaaaaapppiointttttttttt"
"It will be the greatest boxing fight Australia has ever seen!!!!"
It's believed Domenica is the red hot favourite heading into the bout, with Olivia's training apparently hoping to work her opponent around the ring and strike late when Domenica drops her guard.
More to come.