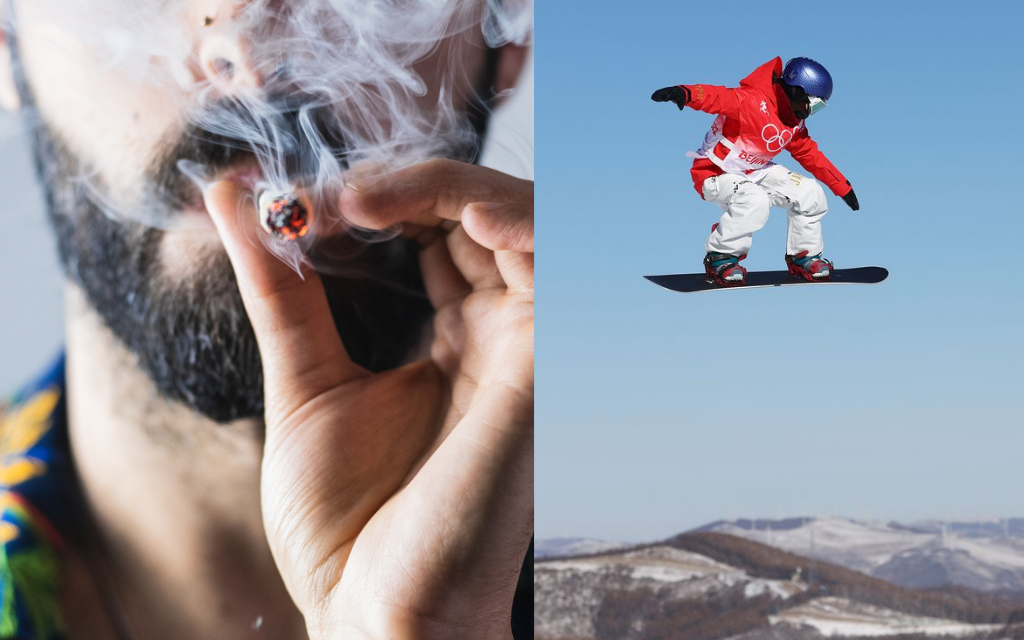 EFFIE BATEMAN | Lifestyle | Contact

When it comes to being an olympian, it takes a lot of sacrifice.
The hours it takes to get to a level where you can compete among the best, the nights saying no to your mate's invitations to the pub, the endless amount of injuries nursed – not to mention constantly putting yourself at risk of copping a broken limb.
But for snowboarders competing in the Beijing olympics, undoubtedly the biggest sacrifice is having to go a whole 72 hours without touching a reefer – which for most of the competitors, would be the longest they've gone since they were fifteen.
The link between cannabis and snowboarding first drew controversy when the sport debuted at the olympics in 1988, with the gold medal winner Ross Rebagliati testing positive for the drug after his win. Though his placement was initially revoked, an appeal saw Rebagliati's achievement recognised and his medal restored – considering the only performance enhancing aspect of marijuana would be calming nerves.
Since this stunning precedent, snowboarders across the globe have revelled in the marvels of Mary Jane, considering they're practically the snow version of skateboarders – confounding with the image of lazy, couch potatoes most people wrongly assume weed smokers are.
However, like every drug, chronic smokers have to deal with a few withdrawal symptoms if it's been a while between smokes, such as irritability, stomach issues and cravings, to name a few. Which unfortunately, the snowboard competitors at Beijing found themselves in the middle of – or more unfortunately, the staff at Wanlong Ski Resort, who suggested the snowboarders could have been a little bit more polite.
Luckily for everyone, snowboarders can expect to hit the pipe again soon once the Olympics are over, and they're no longer subject to unannounced doping tests.
More to come.