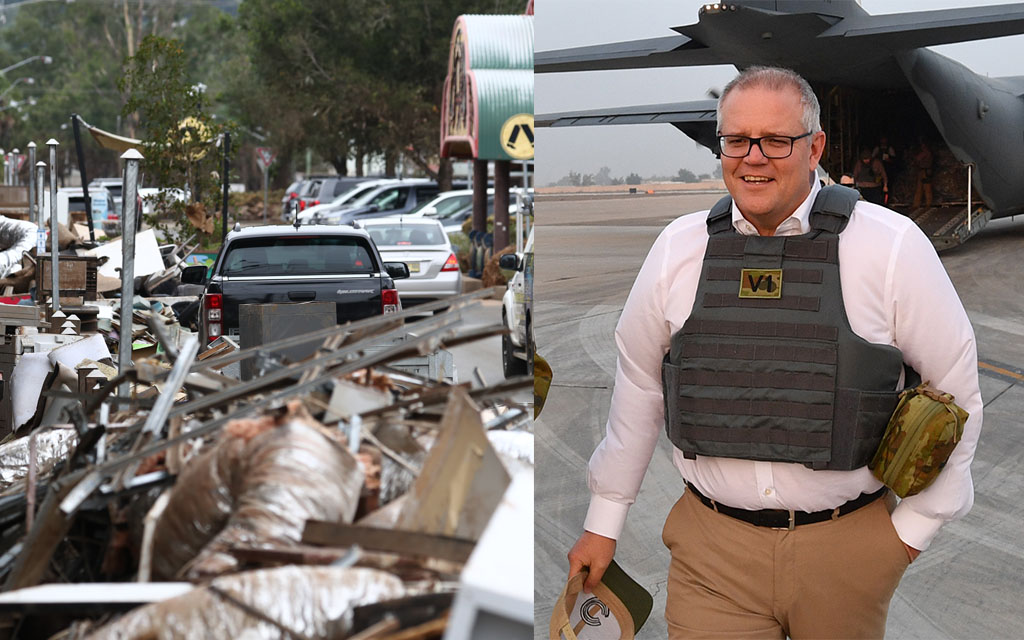 ERROL PARKER | Editor-at-large | Contact
Scott Morrison told media in Sydney this morning that he is ready to face angry crowds in Lismore today as he prepares to "own up" for the failures of the government that have exacerbated this flood crisis.
By own up, the PM says, his government plans to shift the blame onto state and local authorities for not making enough noise about the issue of flood mitigation and management.
In a short telephone call with The Advocate as the PM was airborne on Shark One heading north, Scotty claimed to have a good handle on the situation.
"Australians have been suffering greatly," he said.
"Especially the people of the Northern Rivers and South-East Queensland. I'm on my way to take stock and offer support to those doing it tough. I want to go there to tell them personally that a Morrison Government will not forget them. We aren't going to pay for everything, like the people of Lismore are a 20-year-old child still living at home who just lost their job. We're going to help them back on their feet, without spending too much money,"
"They are a resilient people."
When asked if he was going to listen to what communities such as Lismore will need in the coming weeks, months and years, Morrison said he has people to do that for him.
"There are people in my team who listen. They are called advisors. They listen so I don't have to. Then they just tell me what to do and for who. It's a simple system," he said.
"And my team has got me a sick army vest that has all these tactical loops on it to carry things. I can put my cap on it and perhaps a water bottle. So sick."
More to come.