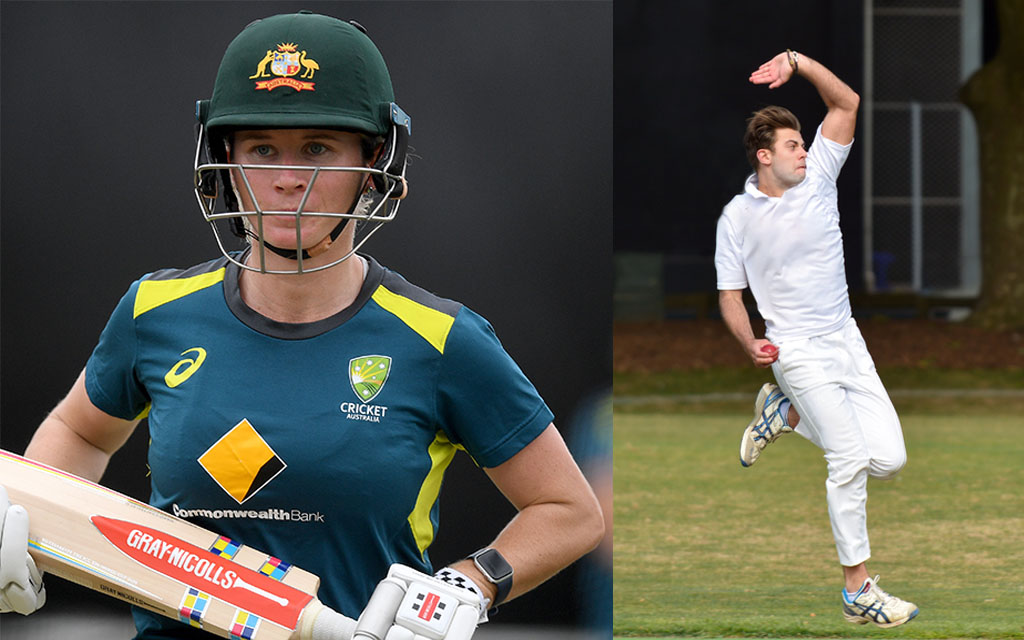 ERROL PARKER | Editor-at-large | Contact
A fringe Australian Test player who's been sidelined repeatedly this summer with a myriad of mild injuries has looked on today as cricketer Beth Mooney plays in the first Ashes Test today with a broken face and just four days after having it screwed back together.
Last week, Mooney was hit in the jaw by an errant throw from the team's coach. The ball broke the Victorian's jaw and it looked like her Ashes campaign was over before it even began.
"I've been there before," said Dale Smithson, a quick bowler who's been, according to him, nipping at the heels of Mitchell Starc for the past "two or three years".
"Like this summer, it was over for me before it even began. I was bowling in the nets during the preseason and felt sore the morning after. I spoke to the physio and he said I had a mild side strain, which ruled me out for the next 17 months. Look, it's a bit disappointing but you need to trust the advice you get from the professionals."
However, in light of Mooney playing just days after breaking her jaw, Smithson said he feels weird.
"Yeah, I saw that," he said of Mooney playing today in Canberra.
"I can't believe it. If I'm doing 17 months for what is essentially DOMS then I couldn't imagine how much time I'd spend on the sidelines with a broken jaw. It'd probably be five or six years,"
"To be honest, off the record, I feel a bit embarrassed that I can't play more than two or three games back-to-back without breaking down and you've got cricketers like Beth playing with their jaw wired shut."
More to come.