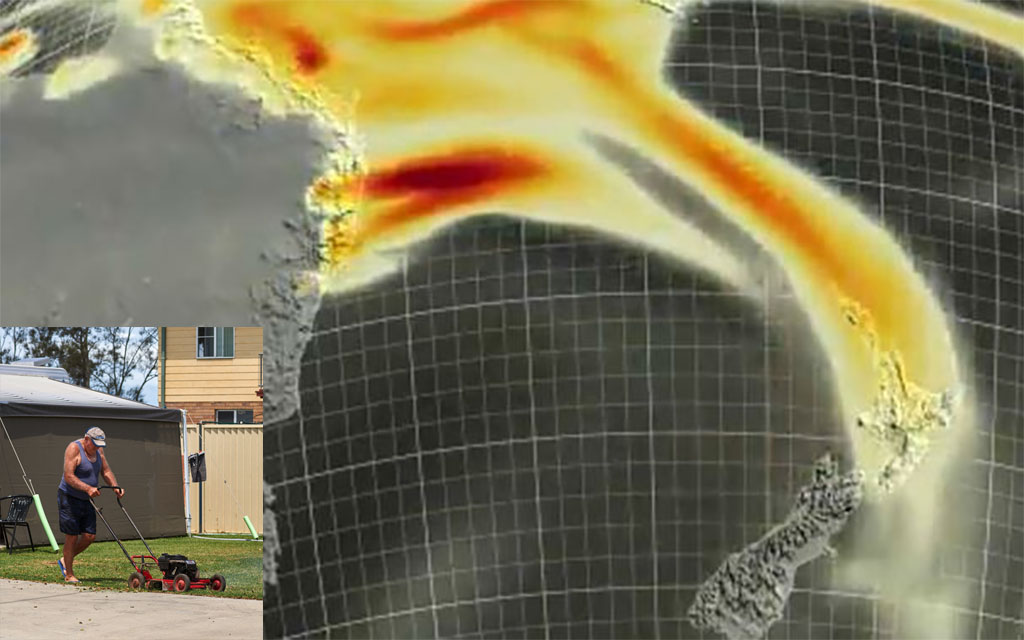 ERROL PARKER | Editor-at-large | Contact
People in the western world's appendix can smell the freshly-mowed lawns of Eastern Australia today after weeks and weeks of rain prevented the cathartic chore from taking place.
The smell of freshly cut grass has forced many citizens of the inferior North Island of New Zealand to stay inside as they're more used to the burnt plastic smell of artificial grass being mowed.
Australia's peak scientific body, the CSIRO, explained today that the median lawn length was nearly a school ruler – a level not seen since the Gillard Government banned the practice of mowing lawns after an expose by the ABC's Four Corners alleged that plants have feelings and can feel pain.
However, it is the first time the smell of cut grass has been able to be smelled from New Zealand.
Prime Minister Scott Morrison phoned his Kiwi counterpart, Jacinda Ardern, to apologise for causing panic among North Islanders.
It's understood by The Advocate that Jacinda thanked Scott for his concern and wrapped the call up in less than a minute.
Our reporter spoke very briefly with Mr Elston Overell KNZM, uncle of The Advocate's editor Clancy and older brother of Clancy's Sir Clyde.
Sir Elston moved to New Zealand following a well-documented falling out with Sir Clyde, resulting in The Advocate falling into Clancy's possession.
"It did come as quite a nostalgic punch," said the 104-year-old Sir Elston.
"A Saudade. Grass doesn't grow much in New Zealand. It needs to be kept in a greenhouse to grow properly. This is why most of their stadiums are in giant sheds. They play cricket on moss or earth painted green. But it's my home. I'd rather have Pita Pit than a lawn. People who have grass lawns in New Zealand are like people who leave poison meat around dog parks. I can't understand them or even condone what they're doing, but I understand why they do it,"
"It was nice to smell the grass again."
More to come.