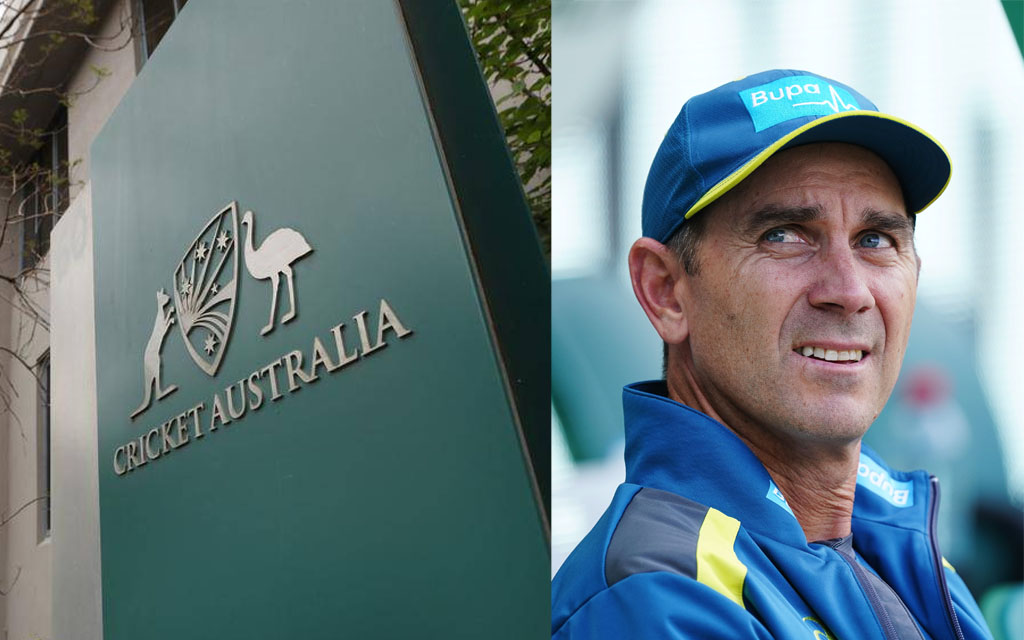 ERROL PARKER | Editor-at-large | Contact
Some of the most self-interested sirloin-eating barnacles that cling to the walls of corporate boxes around the country are meeting today to discuss how they can fuck things up even further with negotiations with Australia's Men's Cricket Team coach Justin Langer.
Langer's contract with the nation's peak cricketing body is set to expire later this year and the board has put him on notice, telling him that he's not exactly a shoo-in for the job.
In recent years, the West Australian's coaching style has been criticised by some players and man-boobed administrators. They've labelled it 'intense' and 'over-reaching' which pales in comparison to the man who coached Langer himself at the top-level, John Buchanan.
Speaking very briefly to The Advocate, popular wrist-spinner Shane Warne said Buchanan's coaching style was much, much more intense.
"Mate, Buck [John Buchanan] had me running up sand dunes carrying a jerrycan full of water for preseason training," said Warne.
"I bowl leggies off nine steps and stand at first slip. Sure, I might need a bit of cardio stamina for running between wickets but I'm not looking to run the New York Marathon, mate. Mate, when I pulled the pin and Magilla [Stuart MacGill] came into the team, Buck made him to the same. It fucken near killed him. You can't go from eating Fettuccine Alfredo for breakfast watching Kochie, having an inside durrie when Ellen comes on, to running up and sand dune with a jerrycan full of water. I felt bad for Stuey,"
"But going back to JL, make of it what you want. All I'm saying is he hasn't made Nathan Lyon pull a VS Commodore up a hill or anything like that."
Nevertheless, the Cricket Australia board and the executive (who all have suspiciously straight teeth) are locked in a room as this article goes to print and sources within the organisation say they're working hard to make an absolute fuck of everything, just like they did with Timmy Paine and Sandpapergate.
More to come.