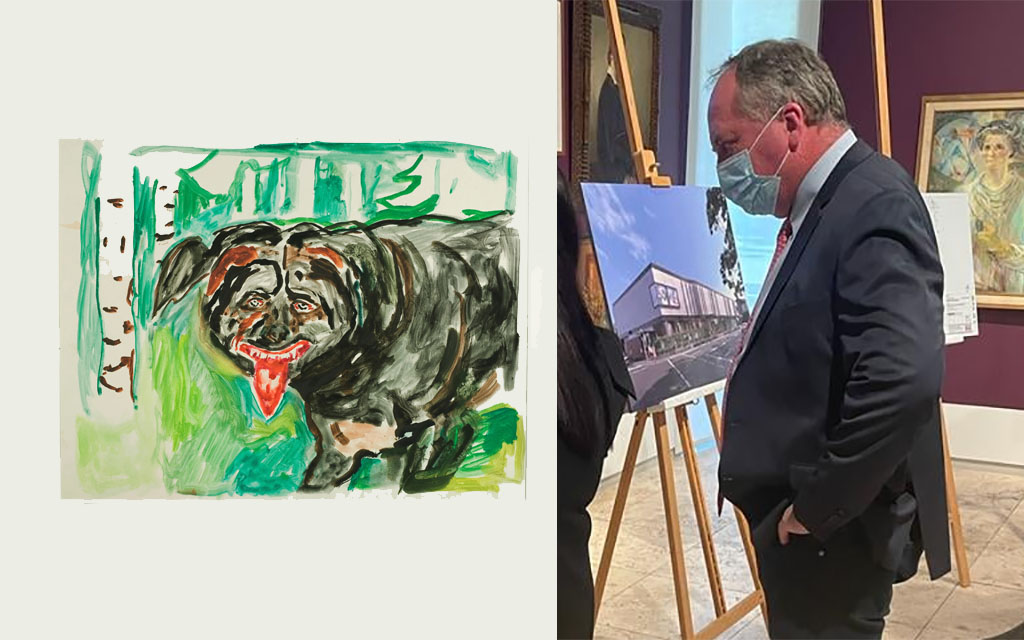 ERROL PARKER | Editor-at-large | Contact
The Deputy Prime Minister, who is just a bloke from Danglemah, was forced to visit an art gallery today in the New England and was seemingly unimpressed by what he saw.
Despite telling his staff repeatedly that he was no "culture vulture" and that he'd rather watch the Lady Ashes than look at paintings, Barnaby Joyce couldn't help but say on a number of occasions that he could've painted the pictures he was looking at.
"What the hell is this supposed to be?" he asked a curator.
"A dog? Bloody hell! It looks like it's been sucked through an auger and set on fire. I'll tell you something for free, I could've painted that one. Why can't an artist just paint a dog that looks like a dog? How hard is it?"
"Pretty hard I'd imagine, which I why I'd be able to paint this one here because it's fucken shithouse."
More to come.