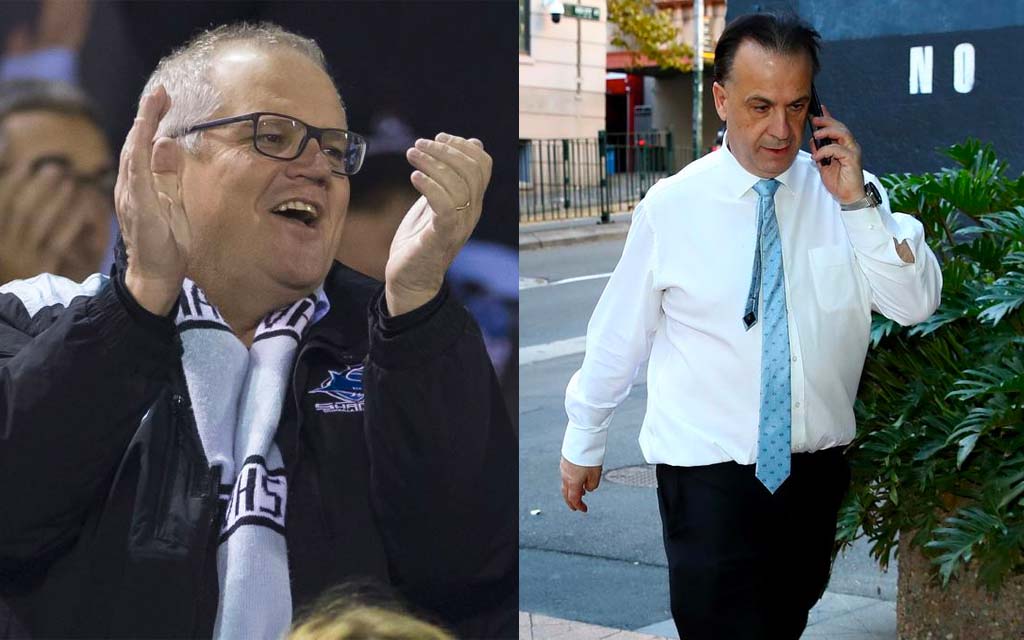 KEITH T. DENNETT | New South | CONTACT
On the front foot, gleefully rubbing his sweaty palms together, Prime Minister Scott Morrison is believed to have jumped on another PR opportunity this morning, asking the NRL if they'll let him start the Viking Clap in Round One.
The Advocate understands multiple calls were made to the NRL's Head Office, after Morrison and his media team took part in a 7-hour brainstorming session, designed to ideate some upcoming public events Scotty could use to appeal to 'everyday Australians'.
Upon learning that his beloved Cronulla Sharks are going head-to-head with the Canberra Raiders on the first Friday Night Footy match of 2022, Morrison is believed to have offered some lucrative incentives to his team of staffers, in the hope of securing the spotlight at GIO Stadium.
"Anyone that can get me on that stage starting that clappy thing they do in Canberra will get a $100 Westfield gift card from me, as a bonus!", Morrison reportedly told his PR team.
"Actually, you reckon they'll let me jump on that big horn thing as well?!"
Despite some initial hesitations from senior members of his media team, Mr Morrison is said to have blown off concerns that he'll appear as though he's participating in an iconic pre-game ritual for a team he's never barracked for.
"Nah it'll be sweet, I'll wear my Sharkies dad hat, you know the one that makes me look like I spend my mornings at Supercheap Auto!"
"Then I'll throw a Raider's scarf around me for the Canberra crowd and come to think of it, do you reckon it's weird if I wear a Brumbies one too?"
After finally making it through to the NRL, a young upstart staffer is believed to have begun negotiations for Morrison to participate in a half-time 'Kick for Cash' contest.
However, it's understood that Mr Morrison has reportedly quashed a 3rd idea of running the sideline as a referee in the second half.
"Mmm nah that's not for me, I don't hold a flag mate!".
More to come.