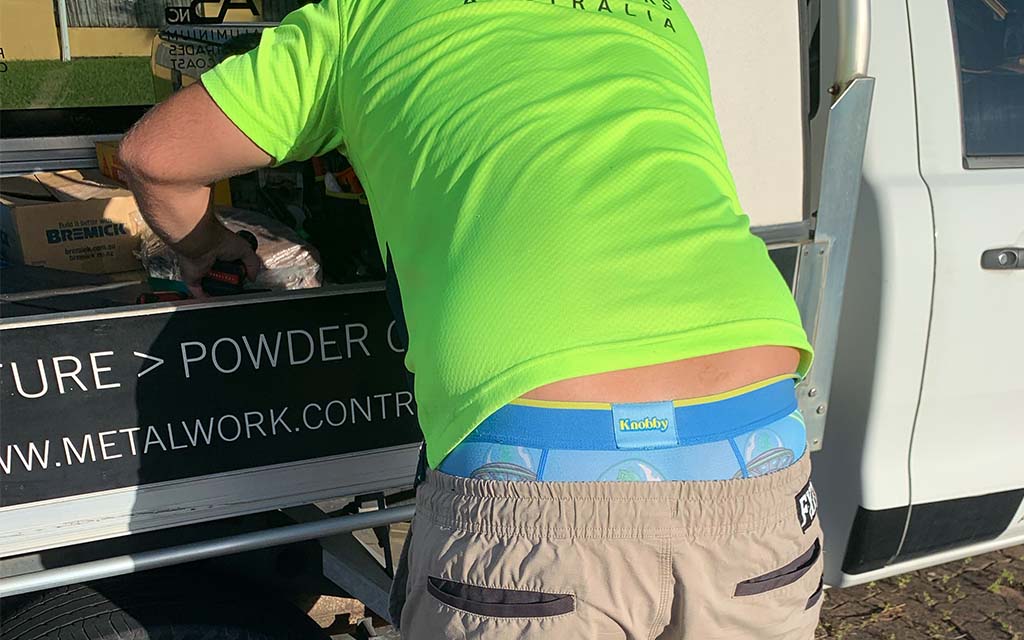 EFFIE BATEMAN | Lifestyle | Contact
A local bloke has today discovered an extremely efficient life hack, that he can't believe he hadn't thought of doing before.
Alan Tinning [27] is said to have come up with the ingenious idea one Sunday afternoon, when he reached day two of wearing the same pair of underwear i.e the old switcheroo.
Not wanting to chuck on a whole load of washing, considering the ratio of underwear to other clothing was seriously skewed, Alan had initially toyed with the idea of freeballing it when he came up with a much better solution – simply buy some more.
It's alleged he'd waited until he was out at the shops to nip into Kmart, where he was seen stockpiling as many pairs of $12 underwear packets he could get his hands on. Adding in a few pairs of socks, which too felt the brunt of his laziness, Alan had been primed and ready to live out his lazy man dreams.
However, after misplacing one packet and burning through the rest in the course of a week (especially pad thai night) Alan found himself back to where he started. A problem that he will no doubt incur again and again.
Browsing if it was possible to have underwear sent to his home on a regular basis instead of peeling himself off the couch, Alan stumbled across underwear subscription service, Knobby, which promised a monthly package for his package – though he wished he looked half as good as the blokes advertised.
At the time of reporting, Alan says he's pretty happy with his decision and that he's looking for other ways he can make his life easier.
More to come.