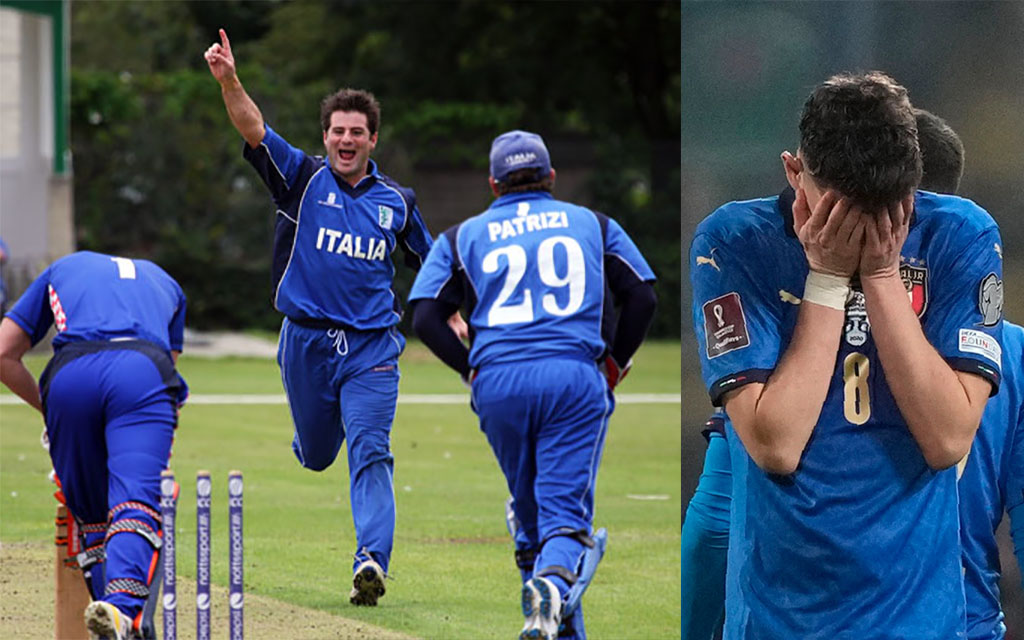 ERROL PARKER | Editor-at-large | Contact
The once-proud sporting nation of Italy was let down once against last night after their national soccer team got done by North Macedonia, a country that is slightly smaller than Wagga Wagga.
But from the ashes of despair, the Italian Men's Cricket Team is rising to fill the national sporting focus void as they hope to qualify for the upcoming qualifying tournament for the ICC T20 World Cup later this year in Australia.
The Italian Men's Cricket Team has a long and proud history of doing quite well in the European Cricket Competition with impressive victories over continental powerhouses such as Germany and Denmark.
However, there's an element of Cool Runnings to this underdog story.
In order to qualify for the upcoming World Cup, the Italians need to essentially bribe the ICC, which as we all know is as easy as finding a park in Birdsville, to let them play Spain in the upcoming European qualifiers and they have to beat them.
From there, they'll have a shot to qualify for the big dance against the UAE or Ireland.
Captain of the team is Bruno D'Mato, who sells tractor parts as a day job.
The 59-year-old is the only genuine all-rounder in the side and also keeps for the second half of the innings, where he takes the gloves from a beanbag full of grass clippings.
The left-arm medium spoke to The Advocate a short time ago about how Italy is getting around their team.
"The atmosphere here is great," he said.
"We have kids coming to practice and cheering us on in the nets. Well, we don't really have nets and we don't really train. We just go to Cenzo's house and drink red wine and complain about the government. We occasionally eat bread and smoke cigarettes in the shed next to the tractors,"
"You see, we only have one bat and one set of pads, so we just do throwdowns in the horse paddock until the sun goes down. Then we drink a little bit more then we drive home back to the family and have a sleep,"
"We don't have the facilities that the Danish have. Ever since Princess Mary told them about fellow Tasmanian Ricky Ponting, they've discovered the pull shot. In this competition, which is rich in dreadful half-trackers and double-bouncers, a pull shot can be quite devastating."
More to come.