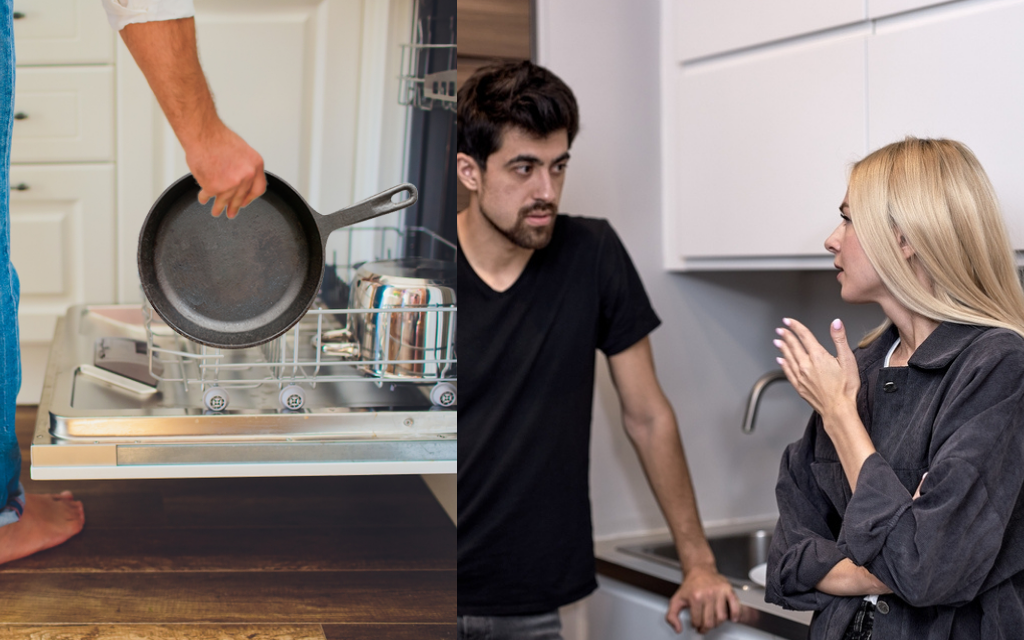 EFFIE BATEMAN | Lifestyle | CONTACT
Betoota Heights bloke Blake Hudson has copped an absolute rinsing this afternoon, when he was putting the cast iron skillet in the dishwasher despite multiple warnings from his wife, Brooke.
It's alleged the expensive frying pan was purchased by Brooke a few months ago, who'd bought it as part of her new commitment to cultivating quality items. That, and finally transitioning from being a scrimping and saving twenty something, to a refined and polished thirty year old – who knew who they are, what they wanted and how to get it.
This has included throwing out all the shitty utensils they'd collected from sharehouses over the years, and upgrading to stupidly expensive kitchenware – all of which require an annoying amount of upkeep.
Their most prized item, a $350 iron skillet, is a true testament of their yuppie lifestyle, second only to the $800 air fryer that was left to collect dust after a whole two weeks of enthusiastic use.
Unfortunately for Blake, it appears as though he can't quite wrap his head around just how fragile the skillet is, and how one ride through the dishwasher can render it useless forever.
Caught red handed as he was slipping it the dishwasher's top tray, Blake had no way of knowing he was able to cop an absolute earful.
"Blake FOR FUCK SAKE, NOT IN THE DISHWASHER!"
"IT RUINS THE SEASONING!"
More to come.