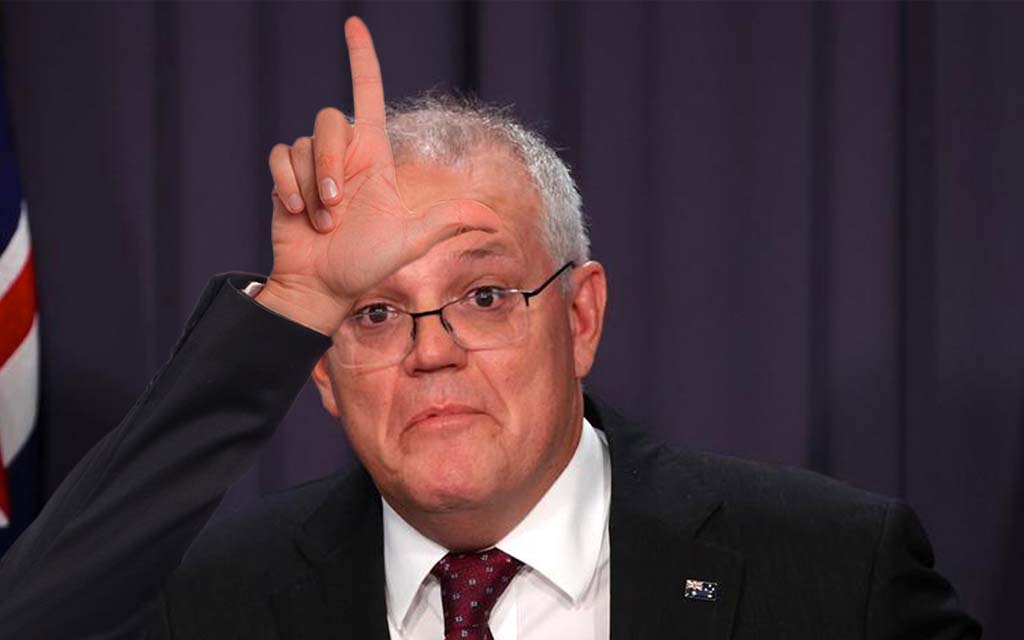 WENDELL HUSSEY | Cadet | CONTACT
The Prime Minister has today respond to damning allegations in trademark style.
This comes after Liberal colleague Concetta Fierravanti Wells claimed that Morrison is a bully, a fake Christian and an autocrat who has no moral compass and treats leadership like it's his way, or the highway.
The all guns blazing speech to the Senate from the very conservative Illawarra Christian, also included a blistering attack on 'the Liberal sisterhood' who she says has failed to callout the toxic culture within the party.
Fierravanti Wells also said that Morrison was unfit to be Prime Minister and claimed that he and Alex Hawke had ruined the Liberal Party in NSW.
However, after the pretty scathing attack on his character and his faith, Morrison has hit back.
"Whatever loser," he said, giggling and wobbling his head around.
"Sorry someone's a sore loser because we effictively kicked them out of parliament for speaking out about the toxic culture within the Liberal Party," he laughed.
"Why don't you have a cry, cry baby," he continued.
"Nah seriously though, this latest attack on my character by another person who has formally been in my corner is just another example of tall poppy sydnrome," said the Prime Minister who refuses to accept any criticism, from anybody, for anything.
"She's jealous that I'm the leader and she's not."
"And now we unfriended her and moved her to an unwinnable position on the Senate ticket in NSW, she's just having a sook"
"Because she's a loser," he said, bursting into giggles again and plonking an L shaped finger sign on his head again.
When asked about why someone that he works would that he shouldn't be in the job and doesn't have a moral compass, Morrison grunted and moved the L shape finger sign forward and backwards before walking out.
More to come.