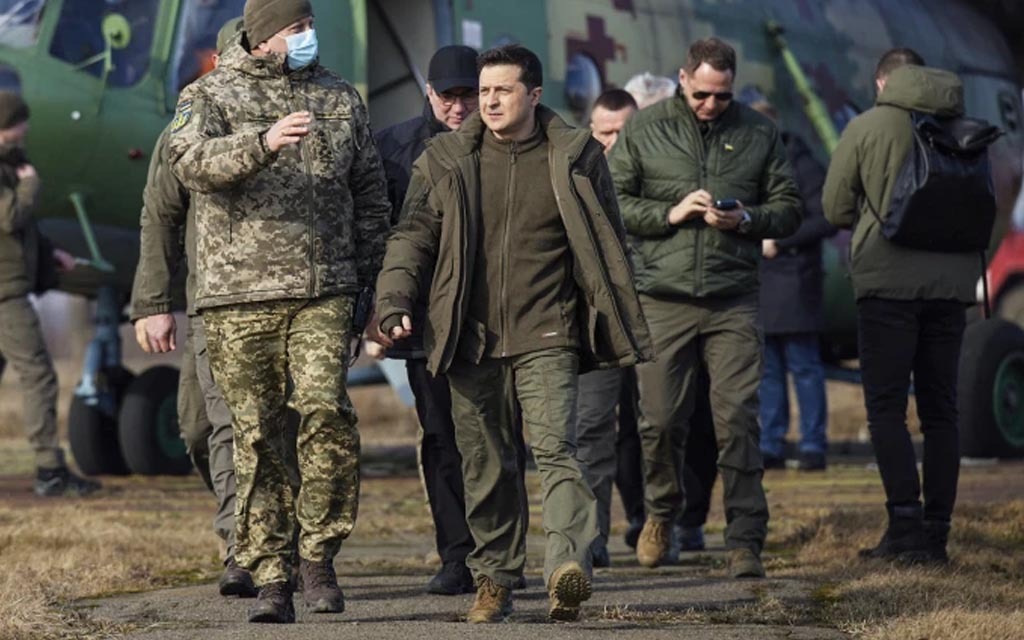 WENDELL HUSSEY | Cadet | CONTACT
In some breaking news from the Eastern European nation of Ukraine, the man elected to be their leader is not currently in Hawaii.
He's not even down the coast on a little trip away with the family.
He hasn't even organised some overseas meetings so he can swerve a crisis.
He's actually at the epicentre of a national crisis trying to lead as best he can, from the front.
In what comes as a bit of a shock too the Western political class, Ukrainian President Volodymyr Zelenskyy has turned down numerous offers to be evacuated from his country and has decided to stay in the capital Kyiv.
Zelensky told Western leaders offering to evacuate him from Kyiv, that he 'doesn't need a ride, he needs ammunition.'
His decision to stay with his people comes despite a wall of Russian troops moving across Ukraine's Eastern border in an effort to conquer the country.
The vastly superior and larger Russian is reportedly moving closer and closer to the capital, with the defiant Zelensky posting videos promising to stay and fight for the people of Ukraine.
The rest of the West is still yet to contribute troops to an issue they supposedly feel strongly about, with just a few sanctions and stern words offered up in support of Ukraine.
The Ukrainian military has confirmed that yesterday was a tough day for their forces and their people, with more blasts being reported in major cities Kyiv and Kharkiv today.
However, with the deputy mayor of Kakhovka posting a graphic video of injuries to his chest, and a pretty clear idea of what will happen when the Russians get near him, Zelensky is still refraining from getting on a military aircraft and heading off to Waikiki beach.
"We are all here," he said during a chilling video from the eerily quiet nighttime streets of Kyiv.
"Our soldiers are here. Our citizens are here and we are here. We defend our independence. That is how it will go."
"Glory to our defenders, both male, and female, glory to Ukraine!" said the leader.
More to come.