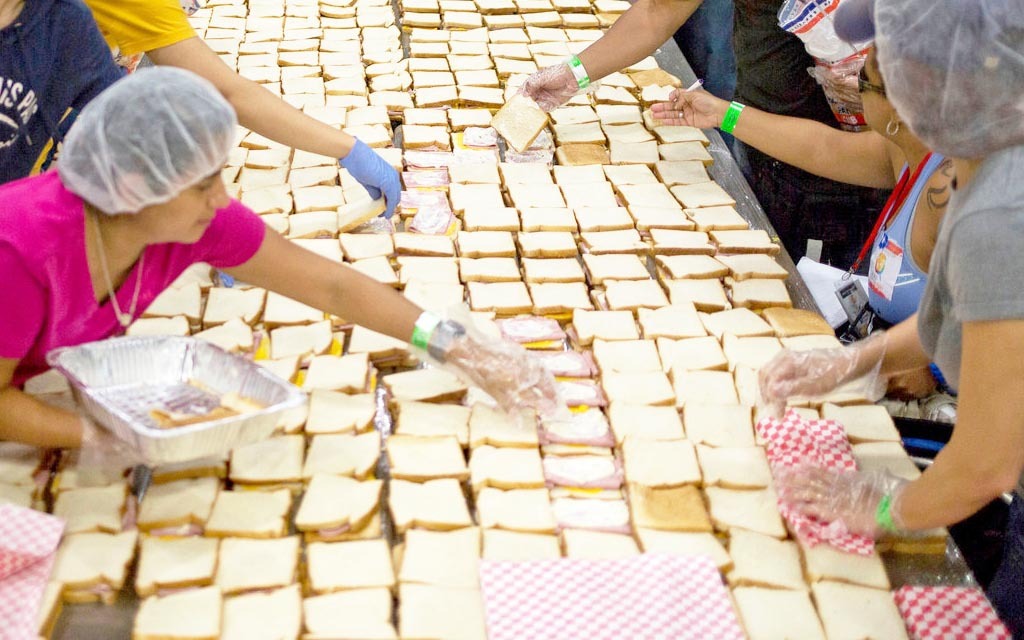 WENDELL HUSSEY | Cadet | CONTACT
With floodwaters continuing to rise around the Northern Rivers of NSW and South East of Queensland, the community has once again lifted to help each other out.
From the Sunny Coast down to Grafton, countless local residents have hopped in the truck, car, or boat to help people around them, as the rescue effort continues from this La Nina sized weather event.
With huge swathes of homes underwater, it means even bigger numbers of people are now in evacuation centres and in need of assistance.
Queensland Premier Annastacia Palaszczuk says more than 18,000 homes have been flooded in the South East, with more to come as floodwaters rise.
Thousands of homes have been flooded in NSW areas like Lismore, Kyogle, and Murwullimbah with flood evacuation warnings issued for the entire Northern Rivers region.
As residents of the communities try to deal with this devastating natural disaster as best as possible, one of the many community groups that have sprung into action, are the Country Women's Associations across the Eastern Seaboard.
With ovens humming at 180 degrees (fan-forced) outside of the directly affected areas, in the disaster zones, it's been all hands on deck for the likes of the Lismore CWA.
With their Molesworth Street Chamber flooded, the ladies of the CWA have set up shop on higher ground and are lathering away frantically at the time of press.
Speaking to our reporter while seamlessly spreading margarine across multiple slices of bread a minute, local member Norma Wilson said it's pedal to the metal in Lismore.
"We are breaking records here I reckon," said Norma about the floods and the rescue effort.
"And there's plenty of hungry bodies in need of some food."
"So, it's full steam ahead here," she continued while directing a couple of the more junior members pitching in without missing a slice of bread.
"It's not a good day to be a tub of margarine."
"Now, would you just pop some sandwiches out to those new families that have arrived, thanks love," she finished.