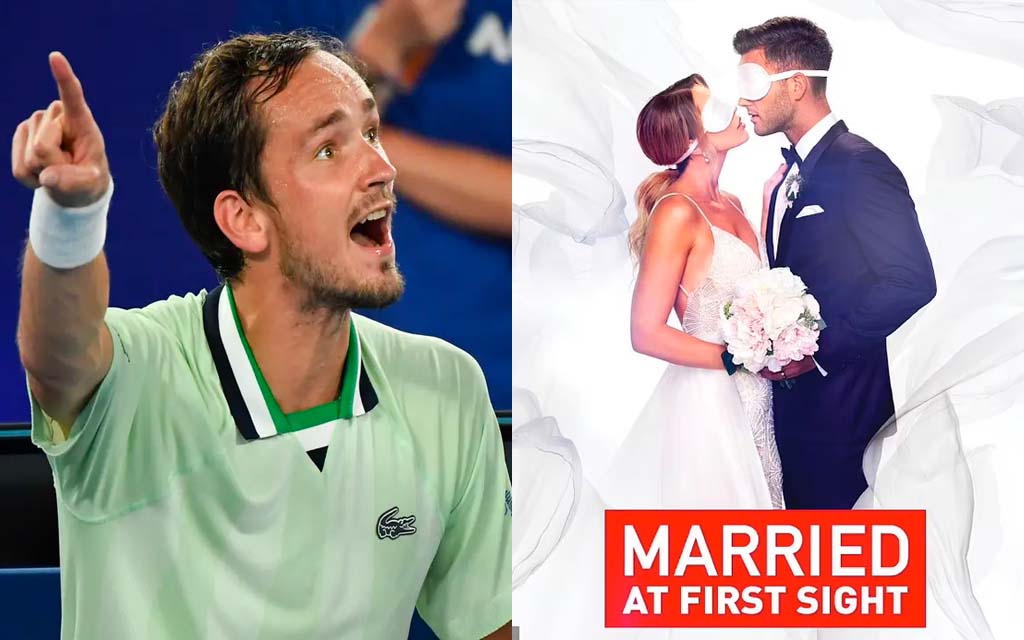 WENDELL HUSSEY | Cadet | CONTACT
One of the nation's major television networks has today revealed that they are seriously concerned about one of their flagship programs.
Speaking to The Advocate this afternoon, a spokesperson for Channel 9 has explained they hold serious fears ahead of this season of Married At First Sight (MAFS).
After a blockbuster two weeks of tennis, producers of the program reportedly believe they won't be able to replicate the number of dummy spits and tantrums that we saw down in Melbourne.
"Normally, we are coming in hot off the back of two weeks of relatively boring tennis and we can blow the audiences away with full-blown alcohol-fueled feral behaviour," said the spokesperson.
"But thanks to the likes of Daniil Medvedev we are worried that we might not be able to pack enough of a punch."
The comments come after the Russian superstar spent over a week attacking the Australian open crowds, linesmen, umpires, ball kids, media, players, and whoever else he felt like at the time.
Those displays of outrage and confrontation were also joined by a few other outbursts from opponents of the two K's and public removals of pissed tennis fans.
"Normally the alcohol-fueled confrontations and blow-ups are our domain," said a producer of the program who has spent a few months trying to make people fight in front of the camera.
"So it's really annoying that the tennis has stolen our thunder"
"I guess we'll have to try and really amp up storylines in the last few episodes"
"Might get two wives to cheat on their husbands together or something," continued the producer of a show who deliberately cast people that will cheat on their partners.
"Or maybe we coerce someone into actual criminal behaviour"
"Leave it with us"
"We'll find a way to make it the greatest show in television history, no matter what"