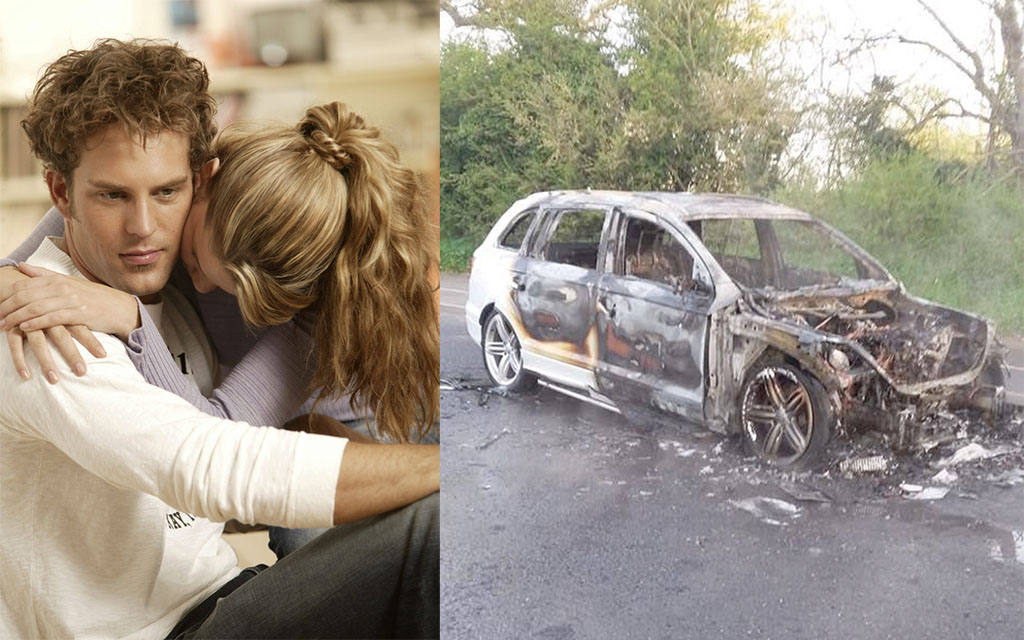 ERROL PARKER | Editor-at-large | Contact
A couple of young professionals who are doing their bit to plunge more regional families into poverty have taken to social media today to ask the locals to please stop breaking into their house at night and stealing their keys to take their car for a spin.
In addition to that, Penelope and Mark Patterson have also pleaded with the people of Tocksick-Megacolon (a quaint village to the south of our glorious inland desert community) to stop setting their car on fire when they are done with it.
"Hey guys," wrote Penelope this morning in the Tocksick-Megacolon Community Facebook Page.
"Um, if anybody has seen an abandoned silver Audi Q5 this morning around town, could you let me know? We got broken into (again) last night and they stole my keys and my car. My car is now missing and the police are looking for it,"
"This is on top of my husband's 1990 Citroen XM being stolen and set on fire last week. Police are still looking for the culprits to that one so rest assured, you'll probably get away with it,"
"We have only lived here for 3 months and the first time our Citroen was stolen and left upside down on the Betoota Road, we just thought it was young kids having fun. But when my husband saw that Clancy Overell from the newspaper at the supermarket with two broken wrists and a huge gash on his head, he had his suspicions."
As this article goes to print, reactions and comments on the post have been mixed with some residents of Tocksick-Megacolon blaming the Pattersons for their woes while others have said they will kill the people responsible on the spot.
"I'm sorry it's happened to you," wrote one concerned townsperson.
Another, who asked to remain anonymous, says he keeps a loaded Glock 17 pistol stolen from an armed security guard in 2019 during a hold-up of an ATM refill beside the door.
"Don't worry, love," they wrote.
"If I see that Clancy Overell trying to get into my car again, I'll put him down."
More to come.