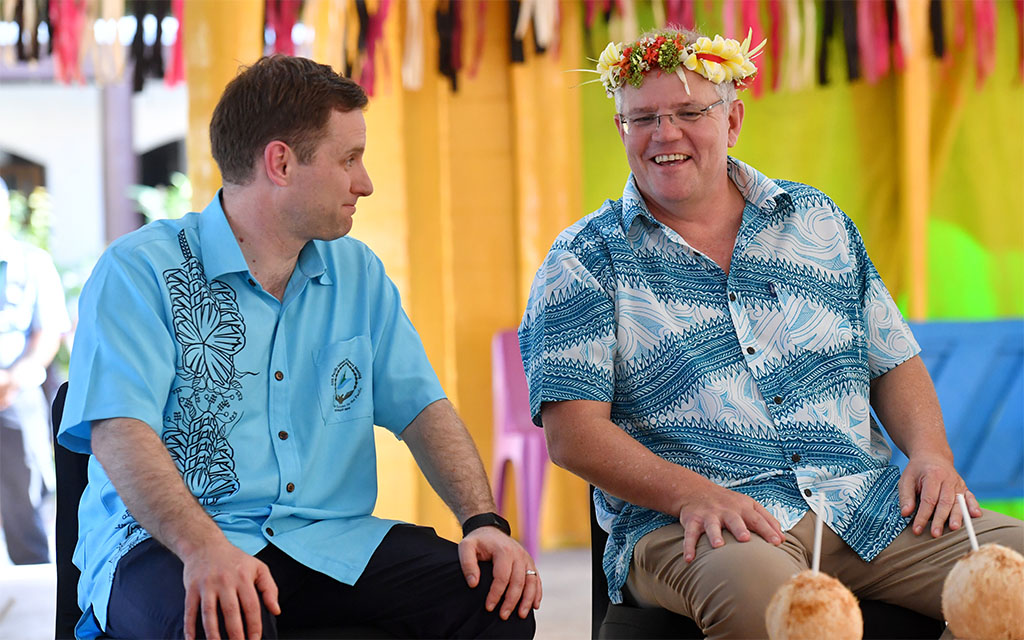 ERROL PARKER | Editor-at-large | Contact
The NSW Liberal Party has been dissolved and will come under the direct control of Prime Minister Scott Morrison and the state's premier Dominic Perrotett after months of factional infighting over who was getting preselected.
At the heart of the issue, Immigration Minister Alex Hawke was due to be booted from his local branch because they thought they would be better represented by someone who doesn't chap their hands and shake their ass in a megachurch.
However, the loss of a factional ally was too much for Scott Morrison so he's stepped in to make sure that even in opposition, they still have each other.
Speaking to The Advocate today, Scott Morrison said he was simply doing what he thought was right.
"I am the Prime Minister. This is normal," he told our reporter.
"And I'm not going to dog the boys. The good folks at Alex's [Hawke] branch don't know what's good for them. They've been over-run by those small-L Liberals, ones like Malcolm and the like, which is part of the reason why I had to step in,"
"You can't have a small group of people, from the same organisation or belief system, running the country. Unless it's Hillsong or some other evangelical group that preys on directionless young people who are eager to please and find purpose in life. We Pentecostals are just trying to survive, we are the Australian Gypsy."
The Prime Minister's media advisor then asked who he was speaking to, to which he said The Betoota Bugle, this masthead's crosstown NewsCorp rival.
The line then went dead.
More to come.