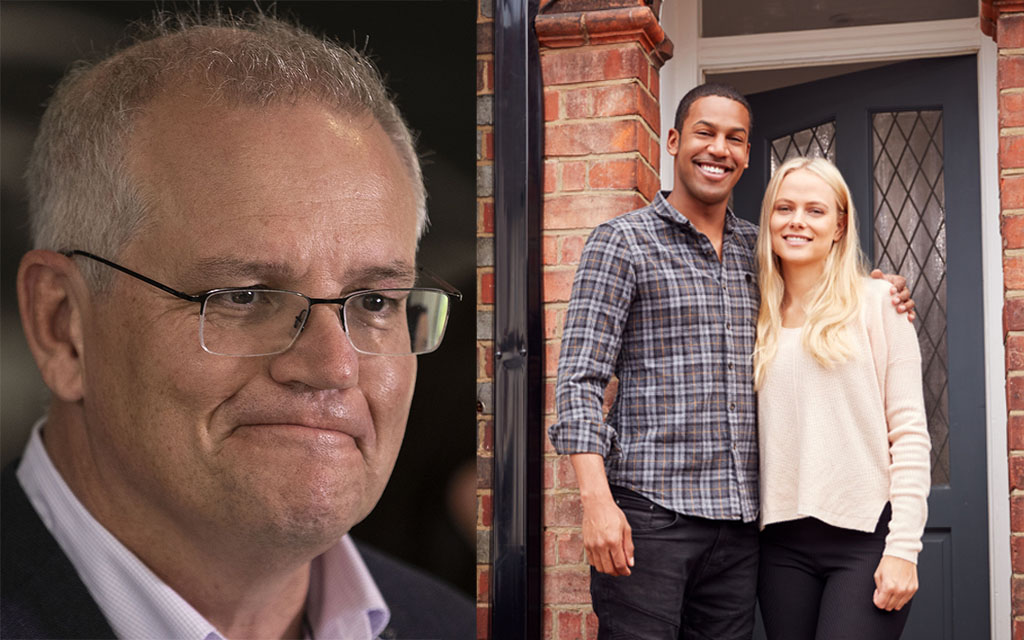 ERROL PARKER | Editor-at-large | Contact
Scott Morrison is under fire today for being "out of touch" for sharing a lifehack that he used to get himself off the rental merry-go-round and into his own home with a blue-chip address.
People around the country, people who aren't having much of a go, are stuck renting their shelter from landlords who, funnily enough, have had a go in life and now own a number of shelters. So much so, they generate income from them.
As a lot of self-worth is garnered from owning your own home, a generation of Australians is now feeling a bit left out because they don't have a house close to their job and family.
"Tell you what, my party is going to be a bit angry at me for sharing this secret," Morrison told our readers today on local radio station, 102.4 NIMBY-KHUNT FM.
"But you know all these houses that people rent? Well, did you know you can actually buy them? Yeah."
Morrison sheepishly looked away and chuckled before looking back at host, Percy Wristy, with his trademark boyish grin.
"Yeah. It's that simple, Percy."
Thousands of struggling renters across town all reported that they didn't know this, with some calling a real estate agent for the first time to discuss how much money they need to buy a house.
One local renter, Miss Hessie Martinique, told our reporter that she learned the house she was renting from some older guy who wore a male girdle to his son's wedding last week that it was actually for sale at the moment – off-market.
"The agent told me that I needed $250 000 to buy the house I'm living in," said the 27-year-old waitress.
"Which is quite a lot. I only have $740 in the bank right now but I could do some saving and perhaps have the $650 000 together soon?"
That's when this story takes a strange twist.
"I heard the Prime Minister on the radio say that you can buy houses but he never said anything about this thing called 'mortgage' which to my understanding is the bank paying for your home and then you pay the bank back, but you pay more than the bank because they fronted you, which is fair, I guess," she said.
"However, I need a deposit, which is not much but ScoMo will help me, he said. So I need to find a house in town under $450 000, which is the cap for ScoMo helping me for the deposit,"
"The agent said there weren't any so I guess I just need to wait or just, yeah. Wait."
More to come.