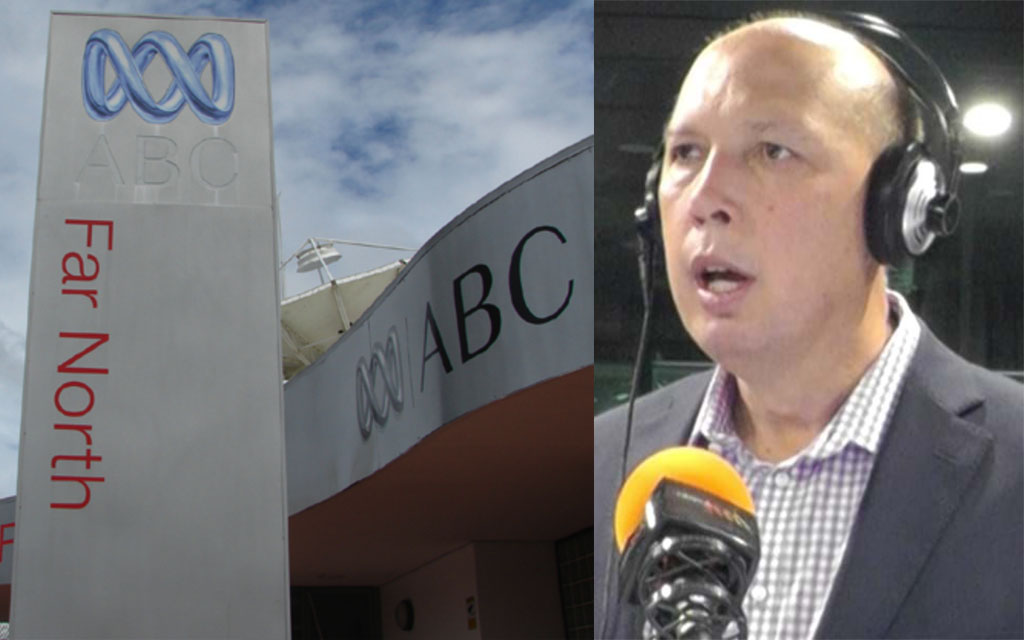 ERROL PARKER | Editor-at-large | Contact
The Home Affairs Minister Peter Dutton has ramped up his cold war against the ABC today by telling people currently enduring floods in North Queensland that they should be getting their emergency updates from a real radio station, like Triple M, instead of some bias Labor love-in broadcaster like the ABC.
Speaking to Slinky, Pogostick and Jett on Triple M Proserpine, Mr Dutton said the only leftie that the people of North Queensland should be listening to right now is Warren Entsch, before launching an attack on the ABC's public emergency updates.
"People, uh," said Dutton.
"People, uh, should be getting their emergency flood updates from a reputable source, like this radio station. Triple M is a great station. Anything that plays Pantera and Meshuggah in the same workday has my ears,"
"Stations like the ABC, well, you don't have to listen very long to understand why they keep having their funding cut. You know, I heard an update from the floods to the north, they said that if you like Scott Morrison and vote for him, to drive your car into fast-moving floodwater! Can you believe that? And if you think Anthony Albanese is fantastic, then you should just hold tight and wait for the waters to recede,"
"I'd expect that sort of partisan dribble coming from The Guardian, which is funded by a consortium of millionaires, so you can take what they write with a grain of sugar. As far as I'm concerned, Triple M and whatever magazine those young bedwetters who keep trying to impress me write, are the best sources of news in the country."
Slinky, Pogostick and Jett said they were stoked to hear that Mr Dutton was such a fan of theirs, then Jett asked when was the last time Peter did a runny poo.
The radio interview then concluded and Jett was escorted from the premises and forced at fork-point into the boot of an idling BMW X5.
More to come.