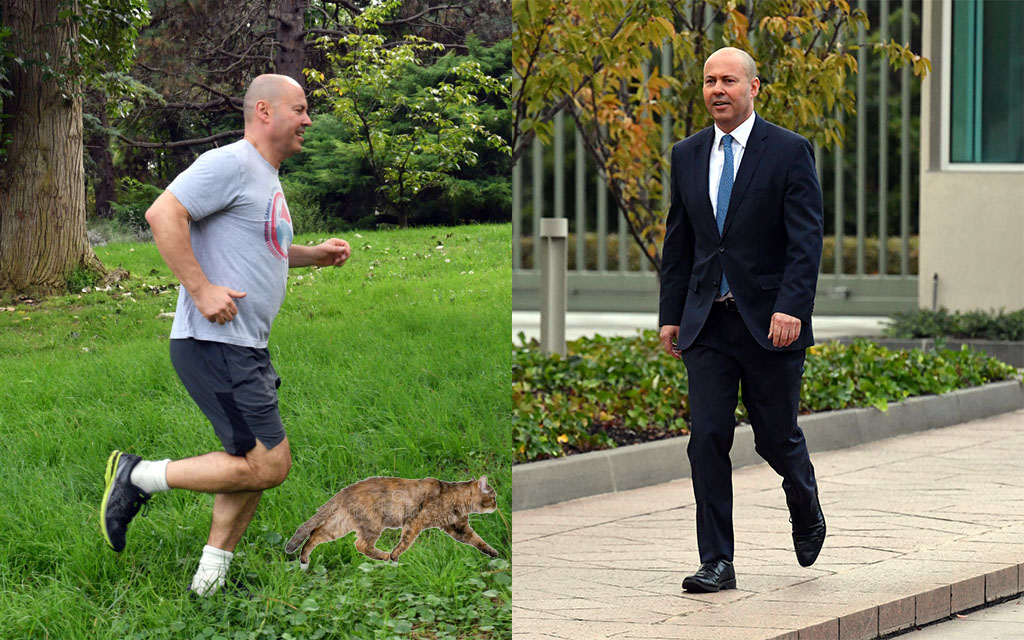 ERROL PARKER | Editor-at-large | Contact
Treasurer Josh Frydenberg has released the last Federal Budget before the next election today and in it is a myriad of promises to make Australia a better place to live for everyone.
However, the Big Victorian was quick to confirm that this budget is indeed designed in part to win votes for the Coalition Government, which is on the road to an election wipeout if recent polls are anything to go by.
When asked by a reporter if the budget was just a vote grab, Mr Frydenberg started chuckling to himself.
"Does a cat shit in the garden?" he asked the reporter.
"You fucking idiot. Of course, it is. We're having an election in 9 weeks and everything has gone to shit, in terms of living conditions for people who didn't get born in the right postcode. Which is nearly the whole country. If we don't do anything about it, I'll be back painting eggs at Goldman Sachs before my head stops spinning,"
"I mean, what did you expect me to say? Did you want me to give you some bullshit answer full of waffle and Sydney-style autofellatio? My balls are stabled to the wall here. It's do or die. We need to make it look like we're doing something to help people keep their fucking heads above water. I just can't get past what a stupid fucking question that is. You should be ashamed of yourself,"
"As for housing affordability? That horse has bolted, my friend. The system is so fucked now, there's no way to unfuck it without putting people who've bought a house in the past five years in the shit. What do you do? I think we might just have to get past, as a country, the fact that some people will have and some will not. Some will do fuck all with their lives and when their long-suffering parents finally have an aortic traffic jam, they get to be millionaires,"
"Anyway, enjoy the cheap fuel."
More to come.