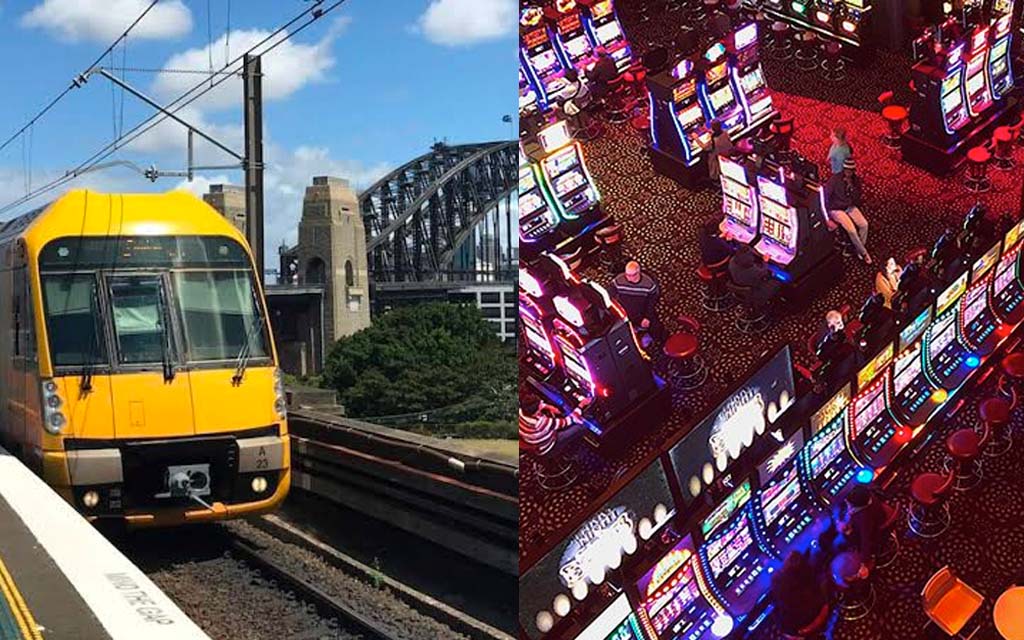 WENDELL HUSSEY | Cadet | CONTACT
The nation has today been reminded about why Sydney has such a reputation for being a festering cesspit.
Despite priding itself on being the unofficial capital of the country, the Harbour City has been plunged into chaos today, after informing residents that its transport system is fucked.
Waking up the best possible news one can, Sydneysiders who don't bother too much with breakfast tv or radio arrived at their local train station to find out that there were no trains running.
This comes after an industrial dispute between the Rail Tram and Bus Union (RBTU) and the government descended into a full-blown shutdown, with Transport NSW (the government's transport body) locking rail workers out.
The lockout from the government follows a fair bit of back and forth between the RBTU and Transport NSW, who are unsurprisingly trying to concede as little as possible when it comes to fairer pay and conditions for workers.
Despite the drivers and conductors turning up to run trains for the apathetic people of the city, the government locked them out this morning, in what appears to be an effort to publicly bash transport workers in the media into subsistence.
NSW Premier Dominic Perrottet has claimed he had no option but to shut down the railways today, claiming the targeted industrial action that was planned would make it unsafe for them to run on a limited schedule.
Along with his Federal Liberal counterparts, he then went on to attack unions and the workers for their failure to just plod along with their jobs while complaints about their working conditions and remuneration are ignored for the next couple of years.
"It's disgraceful behaviour that has a direct impact on the lives of ordinary Sydneysiders," said Perrottet to the Advocate today.
"These are tough times and people need to just get on with the job. We don't have time to be sitting down with the body that represents thousands of workers to get fairer conditions," said the leader of a government that always has time to sort out a few hundred more pokies for companies that own certain city based casinos and leagues club.
"This city runs off the back of gambling addicts lining the pockets of hospitality barons, not the people who drive our trains and busses."
"And these rail workers would do well to remember that."