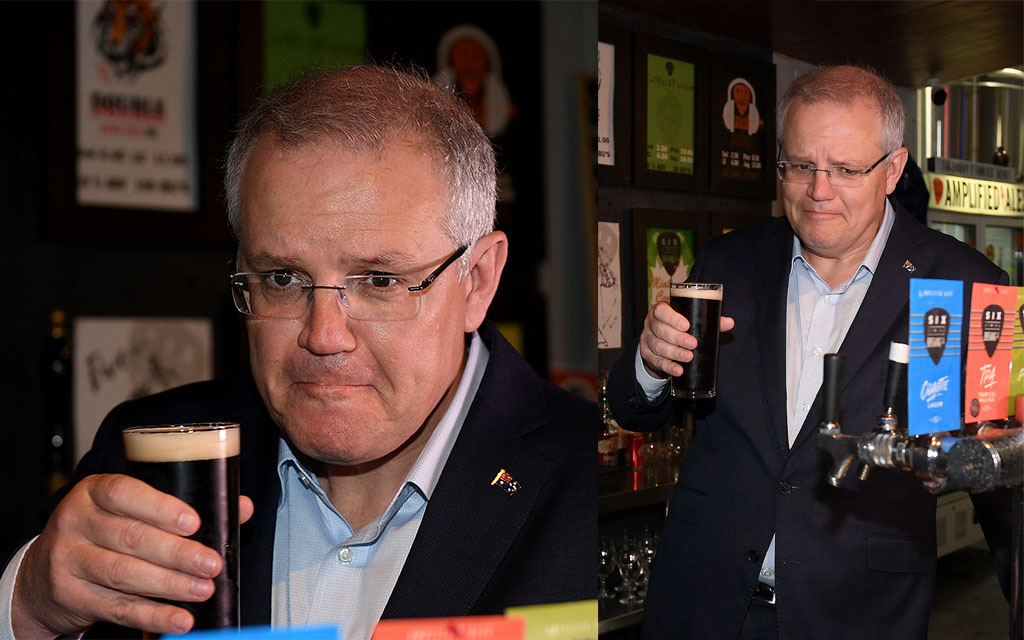 ERROL PARKER | Editor-at-large | Contact
The Prime Minister has finally been able to put his feet up this afternoon in our nation's Prosperous West this afternoon and enjoy a pint of Guinness to celebrate St Patrick's Day.
"It's a great day for the British and the Commonwealth in general," Scott Morrison said in Perth.
"And this is such a great beer but they say it's better in Ireland, which I believe to be true! Not that I'd know. Ireland isn't very appealing to someone like me. I'd much rather get my kicks in other parts of the UK like London and Edinburgh. So much history."
The eyes of Morrison's press secretary widened.
"Tell you what, I've already thought that dark beer was a leftie beer but this is pretty good," he said taking the top off the pint.
His eyes almost immediately glazed over and his shirt magically untucked itself.
"Man," said Scotty.
"This beer is strong."
More to come.