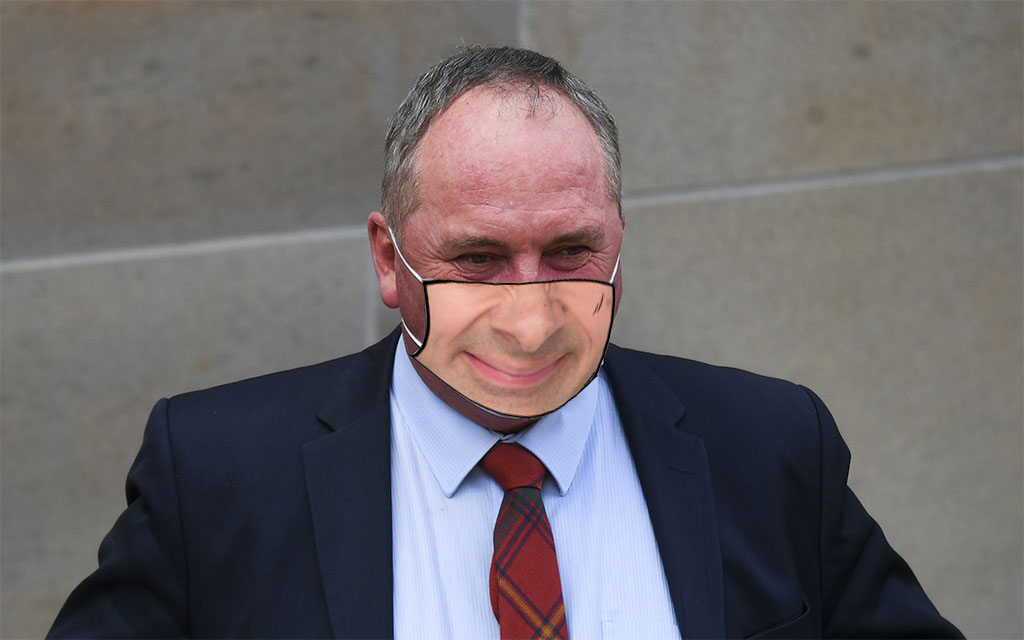 ERROL PARKER | Editor-at-large | Contact
The Deputy Prime Minister has told critics today that they're humourless losers and should join The Greens after his new Mr Bean face mask was lampooned by his colleagues and the media.
Barnaby explained to this masthead that he thinks the slice of British comedy brings a bit of humour to an otherwise humourless place.
"Oh, didn't they hate it?" he said.
"That Michael McCormack, he said it wasn't the right thing to be seen wearing. Righto, grandpa hair. And that David Littleproud, he said he loved that Mr Bean, reckons it's up there with Monty Python and March 2019 Fail Compilation as the finest pieces of comedy ever. But wearing a Mr Bean mask to work is simply not on,"
"And top it all off, Scomo said it was stupid."
Barnaby then cracked himself up.
"Stupid? I mean, sorry but you got caught raw-dogging a fucking welder on camera and now every cunt thinks you're super goose. That was stupid. Everyone knows you can't look at the welder. It's too bright," he said.
"Oh man. I tell you what, everyone in this building needs to lighten up a bit."
More to come.